Navigating times when your child is out of education can be, let's face it, a lot.
Education allows children and young people to become self-dependent, build confidence, fulfil their ambitions and continually learn about the world around them. It's something that impacts all children whether they are in foster care or not.
If your child has been out of school for any length of time it might be daunting to think about how you're going to get them back there. But with the right support and know-how, you can ensure that your child is getting the education they need and has as easy a transition as possible.
In this video, ISP Advisory Teacher, Hayley, shares her expert advice on the hows, whys and everything in between when it comes to supporting your child to get back into education.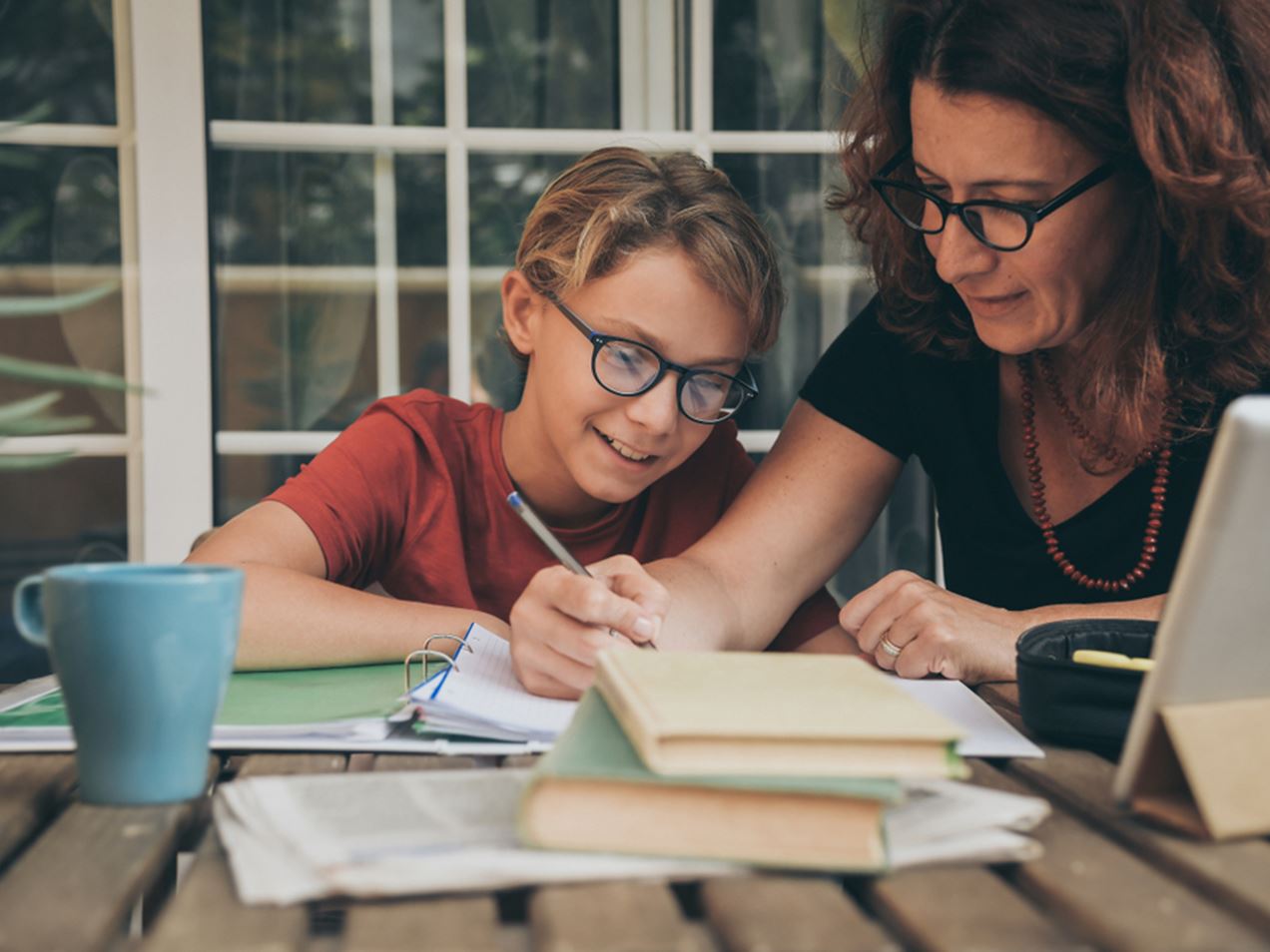 1) Going to live with a new family
Moving to a new home could mean a brand new location, so a new school or provision is needed.
2) Leaving residential care
Leaving residential care and going into foster care for the first time could mean a new school is required if the area has changed, or your young person was formerly educated on-site.
3) A change in location
This might be moving with an existing family, or going to live with a new family.
4) Previous school is too far away
If your young person has moved to be with you, it might not be convenient or appropriate for them to stay at a former school.
5) School exclusion
If your child has been excluded from school on a permanent basis, it means that they'll no longer be able to attend their old one and a new one must be sought.
Whatever the reason, it's important to make the right steps towards getting your young person back into school or the right educational setting for them.  
Reasons why a child might be out of education
Whether your child has been with you for some time or arrived yesterday, they might find themselves suddenly out of school.
Every young person's case is unique, which means a different approach to returning to school will be needed from person to person.
Here are some reasons a child in care might be out of school.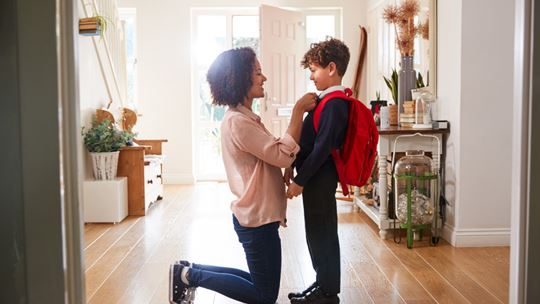 How foster parents can support the transition back into school
As a foster parent, it's your role to let the child in your care know that there will always be someone in their corner. Getting back into education can seem intimidating, but a trusting and loving relationship with you will really help them to overcome any nerves or reservations.
There is a lot you can do to make the transition easier, smoother and a little bit less worrisome.
Nurture and support your child
Filling your child with confidence, self-worth and offering reassurance can help them feel  more capable of going back to school safely and navigating any obstacles they may face.
Returning to school might feel like jumping into the deep end for your child. Mysterious. Nerve-wracking. Or just plain scary. Offering love and support at every stage of the journey is crucial. Your support will provide a guiding light for them when times are a bit tricky.
Work collaboratively with the school 
When your child is starting at a new school, you really need all hands on deck to make sure the best possible outcome is achieved and their individual needs are being catered for. A personal education plan (PEP) should be organised for your child quickly so that the school knows how to best support your child, whether that's through therapy, one-to-one support or any additional resources. 
Once your child has started, you should have regular meetings with the school team to keep track of what's going on and implement any changes that might be beneficial. Every child's needs are different, and they will react to change in a different way; as a foster parent you should work closely with the school so that your child's education can be adjusted to suit them.
When catching up with teaching staff at your child's school, you should keep an eye on the following: 
Complexity of the work

- You might find that work set at school isn't quite the right level for your young person. So if it's too complex, or too simple, liaising with the school will help them provide work that's just right. 
Length of the school day

- If your child has special educational needs, or struggles with schooling for other reasons, you might find that the standard school day isn't optimum for them. Working closely with the school will help you come to an arrangement that best suits your child. 

Timetables - 

The layout of the day might not be the best for your young person. A simple rejig of lessons could make all the difference, so it's always worth talking about this to see what can be done. 
Bring the school and young person together
Transparency about what is going on will be invaluable to your child, and will help getting back into education seem easier to accomplish. Once you've found a suitable school or special educational provision it is really important that your young person can visit, spend time there, and speak to some of the staff.
There are two key members of staff that could provide much of the help and support your young person needs when getting them back into education. These are:
SENCo
Otherwise known as the special educational needs and disabilities coordinator. Every school has a SENCo; this person will be responsible for all special educational needs (SEN) within a school. If your child has SEN you can speak to the SENCo if you have any concerns, questions, or would just like to discuss your young person's needs in more detail. 
Designated teacher
Designated teachers are specifically trained members of staff who ensure that each and every child's individual needs are catered for. They often deal with safeguarding and are your go-to if your child needs their school day adapting. A close relationship with your school's designated teacher will be really beneficial when helping your child to settle into school life. 
Introducing your young person to the designated teacher, SENCo or even headteacher will help them understand what's ahead, and hopefully provide them with some friendly and familiar faces ahead of their first day. 
Allowing your child to spend some time at their new school before starting will help them get to grips with their new chapter and provides an opportunity for you to ask your child exactly what they think. Do they like it? Don't they like it? How do they feel? Your child's voice is really important when it comes to decision making, so this allows them to share exactly how they feel so you know if their new school is the right decision, or if, together, you need to think of a plan B. 
Communication with the young person
At ISP, we put our children and young people at the heart of everything we do. A big part of that is asking them for their opinions on the things impacting their lives, including going back to school. By opening up the dialogue, you can start to understand their expectations and preferences, as well as ensuring that their interests will be catered to. Whether your child loves arts and crafts or is a football fanatic, their school should have relative clubs and departments so that they can really start to get excited. 
It's important to remember that your young person might be really worried about returning to school. Things like strict teachers, bullying or a new structure to get used to could all be contributing factors. By understanding your child's concerns, you will know what needs to be implemented to smoothen the transition, ensuring they get the most out of their education and feel safe and supported in the process. 
An open conversation will also give you the opportunity to reassure. You should let your child know that you are behind them every step of the way, and the wider fostering team is too. Social workers, supervising social workers and teaching staff will all be part of the process of returning to school, and communicating this will hopefully alleviate some of your child's stress and concern. 
Advice for foster parents
Foster parents change lives, but that doesn't mean that you won't need some advice from time to time. 
We know that it can feel stressful and overwhelming when your child is out of education - or when they're transitioning back into it. You might be feeling the pressure to provide a home and a school and everything else all at the same time, but you're only human and so it's okay to take a deep breath. 
Here are our top pieces of advice for foster parents supporting young people to get back into education...
1) Help the people around you to understand the situation
School staff might not be aware of the severity or complexity of what your young person has been through, so you need to clearly explain the situation to them.
Make sure to regularly and clearly communicate with the school team so they know if and when it might be time to take a step back and reassess what's going on, continuing to put your young person's needs first.
2) Focus on your young person
As a foster parent, you'll know the child in your care better than anyone else. And supporting them while getting back into education is a time for you to really hone in on your relationship.
Knowing exactly who your young person is and recognising what they need are key to doing the best by them. Always keep them at the forefront of your thoughts, and remember to involve them throughout the process of returning to school or education.
3) Ask your team for support
Remember - as a foster parent, you are never alone and you should always ask for advice and support when you need it.
At ISP, you have an entire network around you including your supervising social worker, advisory teacher, fostering advisor and therapy team, as well as the school team and virtual school who are all on-hand to provide help getting back into education.
It's a team effort and there will be lots of experienced people around you to lend a helping hand.
Support from ISP
We are pioneers in therapeutic foster care, and understand that everyone has different needs. We know that no two situations are ever the same. We support our foster parents to ensure that together, we are providing the best outcomes for our children and young people.
Our team of advisory teachers are experts in their field. Former teachers who now specialise in the education of children in care. Their role is to:
Help foster parents overcome any barriers that might be preventing your young person from getting back into education
Provide support and advice to both you and your young person
Speak regularly with your young person on a one-to-one basis
Expertise in foster care and education means that our advisory teaching team can really connect with the child in your care to help their transition back into education.
We'll always be by your side
We know it can be overwhelming when your young person is out of school, there's lots to organise and think about.
If you need help liaising with school or virtual school, our advisory teachers will be with you every step of the way to ensure the right provisions are in place and to support with anything that has been going wrong. They also take time to chat with your young person to see what is going on with them and talk about how they're feeling.
This connection means they can understand any reasons for resistance, learn more about a child's interests and provide meaningful activities that will smooth the transition, but will also help your foster child at school when they have returned.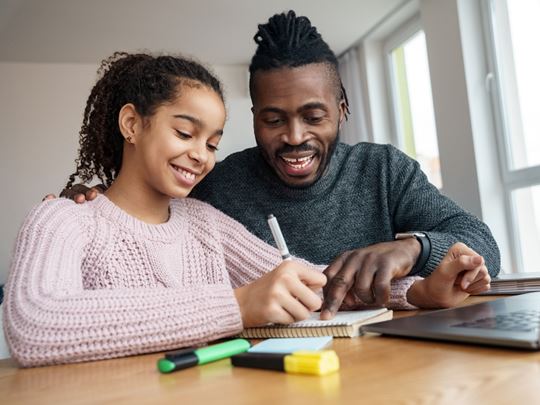 Do something amazing, join the ISP team
For more than 35 years ISP has been paving the way in therapeutic foster care.
We provide around-the-clock support to our foster parents, as well as ongoing training so that our foster parents are confident they are providing the best possible care and support to our children and young people.
If you are looking to transfer foster agencies, or start your therapeutic fostering journey, you can contact our friendly team for more information. They will support you through the entire process.
Already fostering?
Whether things aren't working out with your current agency or you want to hear about the fantastic work we do at ISP using therapeutic fostering, we'd love to hear from you.
Get in touch today and our fostering experts will be on hand to answer your questions.