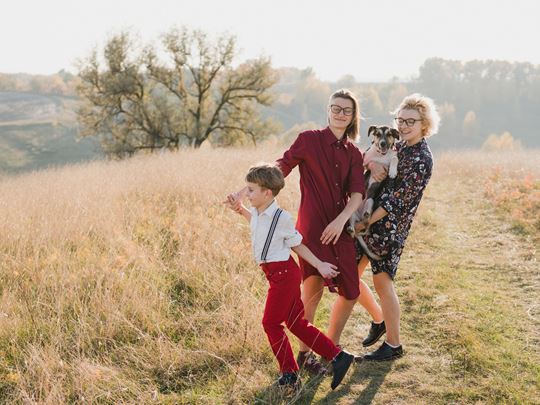 CAN SAME-SEX COUPLES FOSTER?
Absolutely! Your sexuality will never stop you from becoming a foster carer – what matters the most is your passion and determination to transform the life of a child.
We're proud to support LGBT foster parents and would like to encourage even more same-sex couples and singletons to consider fostering a child today. So, whether you're lesbian, gay, bisexual or transgender, and can offer a vulnerable child a stable, happy home, then we'd love to speak to you today.
CAN I BE SINGLE AND FOSTER?
Yes, you can absolutely be single and foster. In fact, we have many single foster parents from the LGBT community who are doing a fantastic job with the children in their care.
As part of the fostering assessment, we'd need to carefully consider your availability, support network and financial stability, to ensure that fostering is right for you at this time. While we receive hundreds of referrals every day, it's important that we match the right family with the right child, which sometimes can take a little time.
Availability
We'll ensure you have the time to meet the needs of a child in care, including school runs, meetings and training, and how this may fit in with other work commitments.
Support network
We'll look at your wider support network outside of ISP and make sure that your immediate family and friends are on board and supportive of your decision to foster.
Financial stability
We'll check that you'll be financially stable during short periods where you may not be caring for a child and therefore not receiving an income from fostering.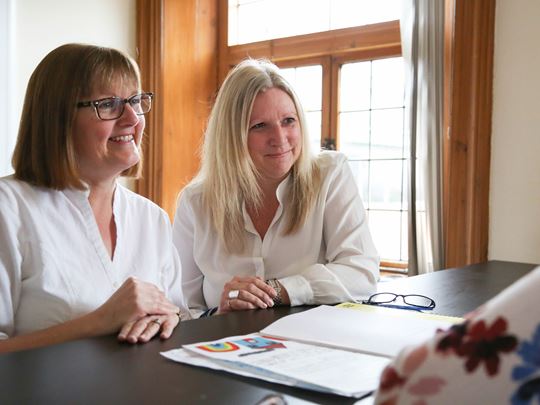 What's the process to become an LGBT foster carer?
The process for LGBT people is exactly the same as heterosexual couples and single people.
The first step is to fill out our online form and we'll be in touch to talk to you about the role, answer any questions and take a few details from you to check you meet the initial criteria to foster.
We'll then arrange to visit you at home, so you can learn more about the work we do and give us the opportunity to get to know you better. You'll then complete an application form and if accepted, you'll start your full fostering assessment.
Helping you become a fostering professional
We offer specialist therapeutic training and a comprehensive support package to help you make a lasting difference to a child's life. As an ISP foster parent, you'll benefit from;
24/7 wrap-around care – you'll be closely supported by a specialist, local team of social workers, therapists, advisory teachers and fostering advisors – as well as a 24-hour helpline that puts you in touch with the local team whenever you need it.
Extensive training and development – we're committed to providing you with a first-class training programme and ongoing development to provide you with the tools and knowledge to support a child in foster care.
22 nights respite – you'll receive 22 nights respite, so you have a chance to rest and rewind from the day-to-day challenges of fostering.
Generous fostering allowance and benefits – you'll receive a generous weekly fostering allowance, as well as other benefits, such as a holiday, summer activity and new placement start-up allowance.
Friendly, supportive community – you'll be part of a close-knit community of like-minded individuals all striving for the very best outcomes for children in care. You'll be invited to regular support groups and exciting social events for children and families, so you can connect with other foster parents.
Frequently asked questions