There are many children in foster care who have a wide range of conditions that impact their ability to engage in everyday activities, look after themselves and thrive. This includes sensory disabilities, learning difficulties and mobility problems.
We're looking for dedicated individuals who can provide these children with a stable, loving home and help them to manage their physical, emotional or learning disabilities and complex medical conditions.
Not all children with disabilities in foster care have experienced neglect or abuse in the past; sometimes, foster parents support birth parents by providing regular respite foster care. Other times, children may be placed in foster care on a permanent basis because their parents aren't able to meet their needs, however, regular contact is maintained.
FOSTERING ALLOWANCE FOR CHILDREN WITH A DISABILITY
When you join ISP, you'll receive a weekly fostering allowance when a young person is placed with you – from £438 - £579 per week - depending on your experience and area.
This fee comprises of two elements:
A child allowance to cover all expenditure in relation to the child in your care
A foster parent fee to reward you for undertaking the fostering task
You'll also receive a holiday and summer activity allowance to encourage enriching life experiences for young people in foster care.
What is a special needs fostering allowance?
At ISP, we pay our foster parents a weekly allowance between £478 and £579, depending on your experience and area. This is to cover all costs relating to the care of your foster child and also include a foster parent fee to reward you for your hard work.
What are complex needs in disability?
Children with physical or learning disabilities sometimes have multiple conditions that overlap, leading to a wide range of issues and complexities that can affect their mental health, physical appearance, behaviour, cognitive ability, communication, emotional development and overall health. These children need a higher level of care to help them thrive in daily life.
Do I need to be qualified to care for a child with complex health needs?
You don't need to have any formal qualifications to foster a child with complex needs, however, experience in caring for somebody with a disability – either professionally or within your family – is beneficial and can fast-track you to fostering a disabled child straight away.
If you have no previous experience, you may start your fostering career looking after children without disabilities, or providing respite for families with disabled children as your build up your skills and knowledge. Whichever path you take, every ISP foster parent is given first-class training and support that's tailored to the child's needs.
What training is provided for fostering a disabled child?
We understand the challenges that come with fostering a child with learning disabilities or complex medical conditions, so we offer specialist training courses for specific disabilities and health issues, including autism awareness and foetal alcohol syndrome.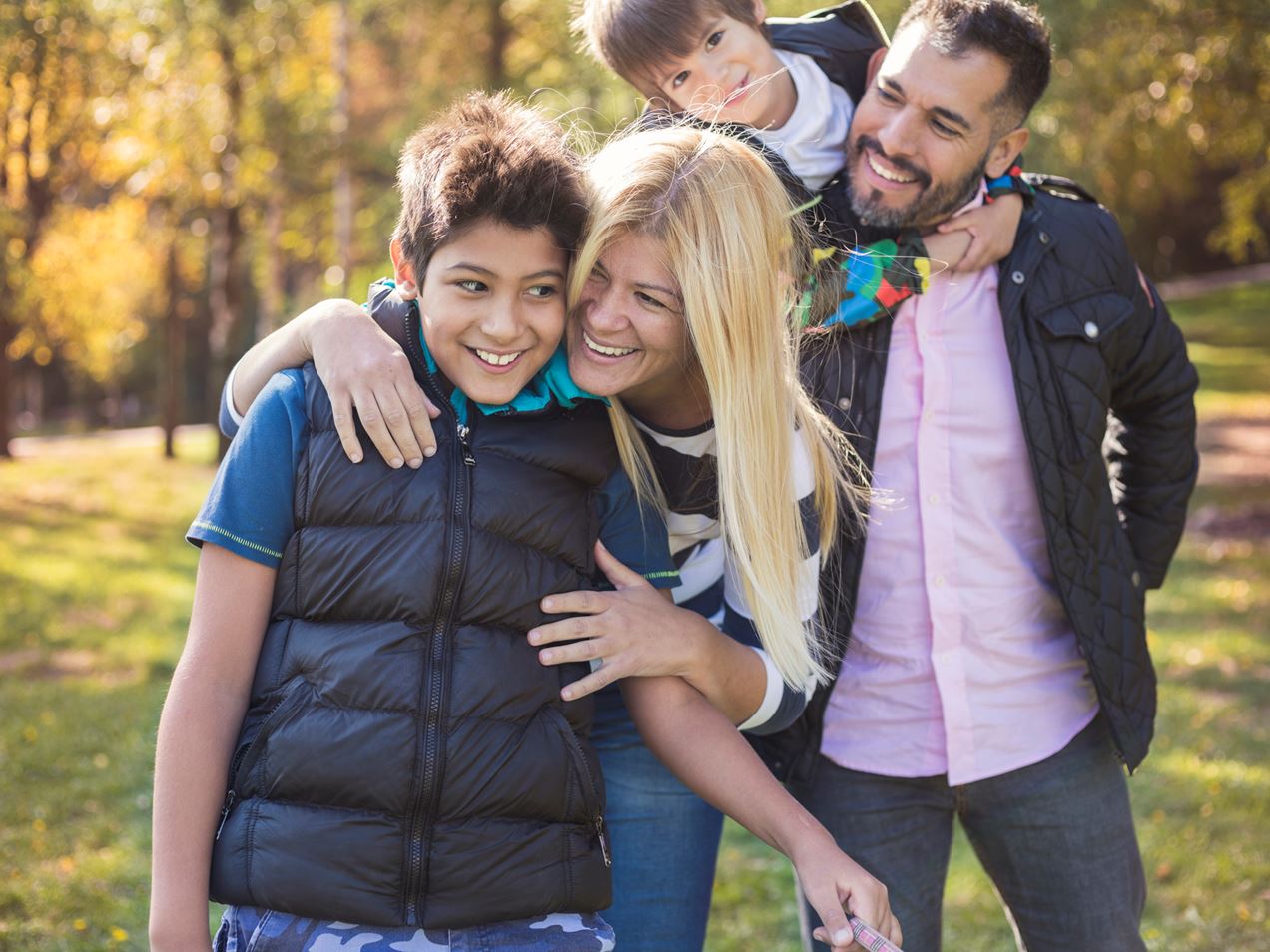 Short-term foster care
Offering a more permanent home for a child in care, which often lasts until they reach independence.
Long-term foster care
Offering a more permanent home for a child in care, which often lasts until they reach independence.
Emergency foster care
Providing a home for a child who has been taken into care quickly due to an immediate threat to their safety or wellbeing.
Respite foster care
Supporting a foster family who may be experiencing difficulties or in need of a break, by providing temporary care for a child. This is often 1 or 2 nights but may be longer in some circumstances.
Parent & child fostering
Providing vulnerable parents with the skills and knowledge they need to provide a safe and nurturing environment for a baby and meeting their ever-changing needs.
Other types of fostering
There are a number of different types of foster care placements, including: