Helping you become a fostering professional
Being a therapeutic foster parent is a profession and we provide lots of opportunities throughout your career to learn and develop new skills, and even gain qualifications too. This starts before you welcome your first child and never really stops.
Our specialist foster parent training includes a selection of mandatory courses as well as our Therapeutic Pathway – a unique training programme that's designed to develop your understanding and application of key therapeutic principles.
There's also lots of additional courses for you to enjoy to boost your knowledge further as well as the chance to gain professional qualifications. With ISP, there's always a chance to learn something new.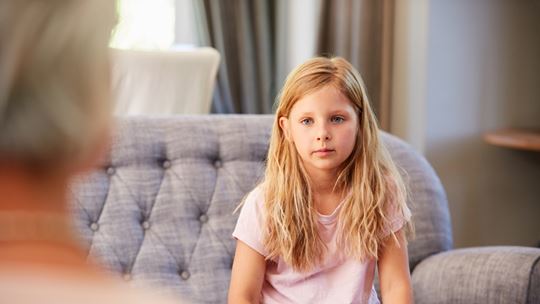 Preparing you to foster
Our therapeutic foster care training starts before you've been approved with 'Skills to Foster' – a course that's been designed for those on their journey to become foster parents.
You'll come away with a better understanding of the role of fostering and what to expect. Plus, we'll introduce you to reflective practice and therapeutic relationships so you can begin to understand some of the key concepts in therapeutic foster care.
You don't need any qualifications to get started in fostering, we provide you with all the necessary training to become a foster parent.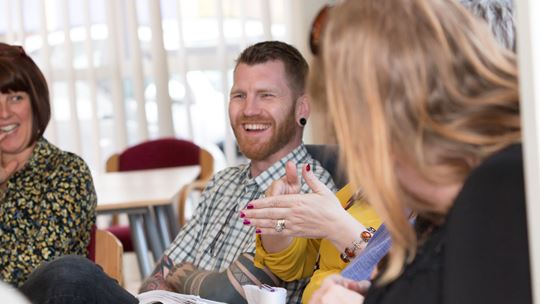 Mandatory training
There are a number of mandatory training courses that you'll need to complete throughout your fostering career. Some are one-off courses at the start of your journey, others may need to be refreshed periodically.
These courses will support your Training Support and Development Standards (TSDS) – a workbook that evidences your knowledge around a number of standards, which must be completed within 12 months of your approval.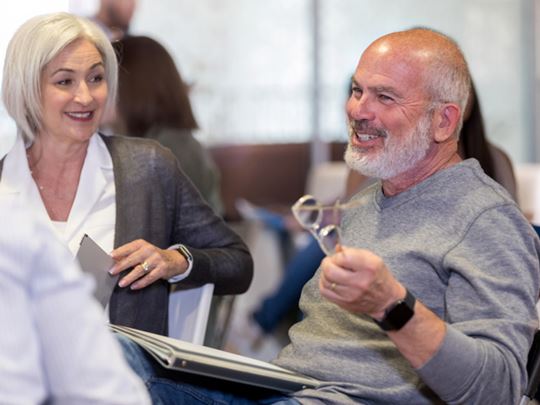 Therapeutic Pathway
Our Therapeutic Pathway is a training programme that develops your skills and knowledge around key therapeutic principles. There are 2 stages in this programme, plus an additional stage for our Senior Grade pathway:
Stage 1 – Learn skills around therapeutic relationships and create a plan for your personal development.
Stage 2 - Broaden your therapeutic knowledge around key challenges and strategies that will underpin your practice.
Stage 3 (Senior Grade) - Demonstrate your ability to apply all these learnings to your practice.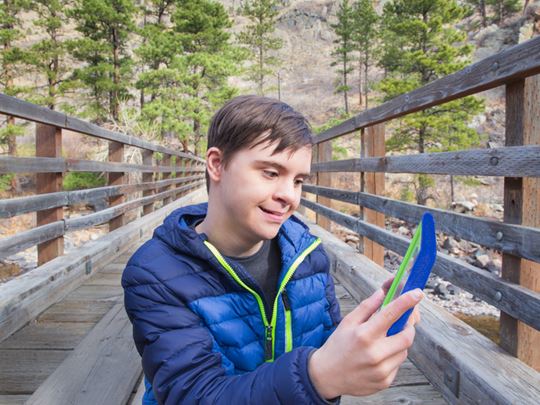 Additional training & qualifications
We have a wide range of additional training courses that you can attend to boost your knowledge further, including:
Autism Awareness
Foetal Alcohol Syndrome
Theraplay
Keeping Children Safe Online
Plus, we offer the chance to study for professional qualifications, such as NVQ3 or a QCF Level 3 in Health and Social Care. Depending on the types of fostering you choose to do, you may also have to attend further specialist training courses, for example, autism training for foster parents and parent and child fostering training.
When it comes to training, our aim is always to help you become as knowledgeable as possible so you can make a life-changing difference to the young people in our care.
Where are training sessions held?
At ISP, we have a mixture on online and face-to-face foster care training courses. Many of the mandatory courses are available online through our learning platform. However, our Therapeutic Pathway courses are generally face-to-face at our centres.
These face-to-face sessions will generally take place during school hours so they're convenient and accessible.
Who can attend foster parent training?
Fostering is a team effort and so our foster parent training is open to anyone over the age of 16 who's connected to your fostering household.
What is the format of the training sessions?
We aim to make each of our Therapeutic Pathway sessions as informative and experiential as possible to improve learning outcomes. We do this by encouraging those in the room to share their experiences and we'll share some of our own too so we can bring complex theories to life. Reflective Practice sessions will also be scheduled throughout the programme.
What is a Reflective Practice session?
A follow-up reflective session follows each Therapeutic Pathway workshop. These offer a chance to review as a group what you've learned, what you have tried out since the workshop, reflect on the impact and decide what to do next.
How long are the training sessions?
Workshops are generally around 2-3 hours. Follow up reflective practice sessions are around 1-2 hours.
You receive lots of training and support, so you feel part of a professional team – ISP really help you to develop your skills!