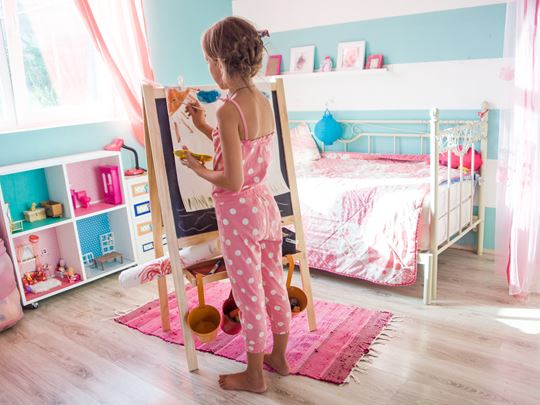 Why you need a spare room to foster
Being separated from family is already a distressing experience for a young person, so having their own bedroom is essential to give them a quiet space to escape to if they need some time alone.
We also find that it helps children settle into their new foster home and provides them with a sense of security and belonging. Plus, we often don't know the full history of a child in care and what they've experienced, so it's not fair or appropriate for them to share a bedroom with somebody they don't know.
Additionally, many children in care aren't really used to rules and boundaries; having their own bedroom is therefore not only essential for establishing new routines, such as consistent bedtimes, but also reduces disruption to other children in the foster home.


Benefits of having a spare room
The young person has their own space
The young person has security and privacy
A spare room provides a child with a safe haven
DOES MY SPARE ROOM NEED TO BE APPROVED BY THE AGENCY?
Yes, we'll need to check that the bedroom you intend to use for fostering is suitable for a child to stay in. It should meet the minimum bedroom size for fostering - big enough to fit a single bed, chest of drawers and a small desk for homework or play. It must also have a good amount of natural light and be decorated to a nice standard, so it feels homely and comfortable.
Children cannot be made to share a bedroom in order to make space for fostering. Even if your children currently share a room and you have another spare, we wouldn't be able to count this as a spare bedroom. That's because as children grow up, they may want their own space which could impact the stability of any child placed with you and potentially cause friction within the foster home in future.