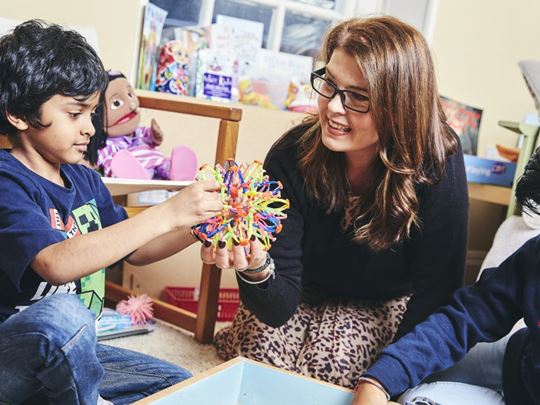 If you're looking to change fostering agencies, then transferring to ISP might be easier than you think.
As an experienced foster parent, we know you are dedicated to changing the lives of young people who desperately need a home, love and support. That's why your application to transfer to us is fast-tracked, which means we aim to complete the process within 12 weeks of your initial enquiry, subject to you being approved at panel.
For every part of the process, we're right there with you. Our goal is to make everything as straightforward as possible so you get to enjoy being an ISP foster parent sooner.
Some of the benefits
Here are just a few reasons why we're one of the best fostering agencies to transfer to...
Specialist support available 24/7

Our 'wrap-around' support package surrounds you with a professional team of social workers, therapists, educational experts and fostering advisors. Expert advice at your fingertips.

Ongoing professional development

Access to first-class training throughout your career, plus opportunities for professional qualifications, such as NVQ3 or a QCF Level 3 in Health and Social Care.

Regular placement opportunities

We have excellent relationships with all our local authority partners meaning we're always in a good place to offer you placements, as and when you're ready for them.

Excellent allowances and benefits

We'll match your current fostering allowance at the very least, but often, we're able to offer you a higher fee. You'll also receive additional allowances for summer activities, holidays, school uniform and more, as well as benefit from our rewards platform where you can access lots of discounts for some of your favourite brands.

Your voice matters

Your knowledge and experience as a foster parent are valuable to us – you'll be treated as a fellow practitioner and involved in any decisions about the young person in your care.

22 nights of respite

You'll receive up to 22 nights' respite per year to give you time to unwind - you may not always need it but it's nice to know it's there if you do.

Highly regarded by Ofsted

Our registrations are highly regarded by Ofsted with all of them being rated as 'Outstanding' or 'Good'.
Frequently asked questions
How easy is it to change foster agencies?
It might be easier than you think to change foster care agencies. While you will need to complete a full fostering assessment, some of the information we need to complete this will already be available from the last time around. Plus, you'll receive dedicated support throughout the transfer process to make it as simple and stress-free as possible.
How to change fostering agencies?
The process differs slightly depending on whether you have children in placement or not, but it's essentially the following:
Enquire to us
Initial visit
Application - you'll need to let your current agency know that you're looking to explore transferring
Assessment
Panel
Transfer - you'll need to formally resign from your existing agency or local authority
If you have a child in placement, you'll also need to let your child's local authority know that you're looking to transfer during the application phase. They will then set up a transfer protocol meeting.
How long is the process for transferring?
From the outset, we try to make the move as smooth and stress-free as possible for you and any children in your care. We aim to complete your assessment within 12 weeks if you're transferring from another fostering agency or local authority and are on hand to support you every step of the way.
Do I have to complete a new Form F assessment?
Yes, you will need to complete another Form F. However, the second time around can often be a quicker process as some of the information will already be available to us.
Do I need to resign from my current agency or local authority before I look to change foster agency?
No, you don't need to notify your current fostering agency or local authority until you're serious about transferring fostering agencies and have applied elsewhere. But even this is not a resignation – this is simply notice that you intend to explore an application to transfer. It's only when you've been to panel that you will need to formally resign.
Am I able to transfer with my current child in placement?
Yes, absolutely. With careful thought and consideration to the child's welfare, happiness and care plan, you can absolutely change foster care agency with an existing young person in your care. All the details will be discussed at a meeting held between your current fostering agency, the child's local authority and ISP. This is called a transfer protocol fostering meeting.
Will my fostering allowance change if I transfer with a child in care?
We know that people don't foster children purely for the financial gain, but we do understand how important it is to be rewarded for your hard work and dedication. When you transfer to ISP with a child or children in your care, we will always aim to match and possibly improve on your current allowance.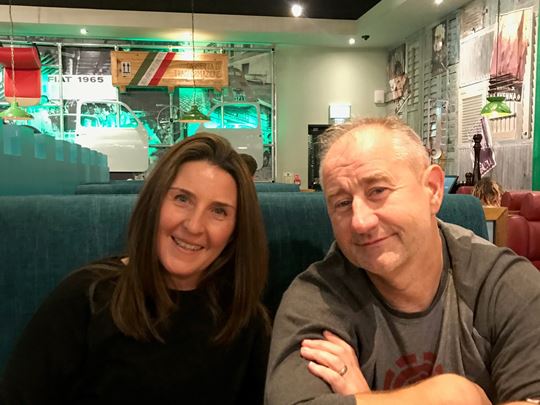 "Transferring agencies is a big decision, so we did a lot of research before we decided on moving to ISP. That was the hard bit because as soon as we applied to ISP, they did the rest and made the whole process as easy as possible for us. It was made very clear from the outset what we could expect and they didn't disappoint. Since transferring, we've been really impressed by the warm welcome and level of support both us and our three foster children have received."
Caroline and Mark, ISP Foster Parents
Have a confidential chat with an advisor today
Transferring to ISP is easier than you think. Speak to one of our fostering advisors today. 
Just some reasons to transfer to ISP...
UK's most established fostering agency
Leaders in therapeutic foster care
We'll match your allowance at the very least, but often we can beat it
Wrap-around support from a local team of social workers, therapists, education specialists, and more
An unrivalled therapeutic training programme
Complete the following form and we'll give you a call back as soon as possible.