Understanding special educational needs
At the end of 2022, almost 1.5 million children in the UK were known to have special educational needs – like physical disabilities, neurodivergence, and mental and emotional health to name a few. Special educational needs and disabilities, or SEND, make it more challenging for a child to learn, so it is highly likely that they will need extra help - especially when it comes to their education.
Effective provisions for special educational needs are really important if we want to ensure that children with SEND, especially those in care, have no gaps in their learning and have access to an education which is tailored to their specific needs. Living with learning difficulties affects a child's ability to learn in lots of ways, so it's important to be familiar with different types of special educational needs and the conditions which cause them.
As a foster parent, supporting a child with SEND is one of the most rewarding roles imaginable, but knowing how to manage different conditions and utilising the support available to you will make all the difference.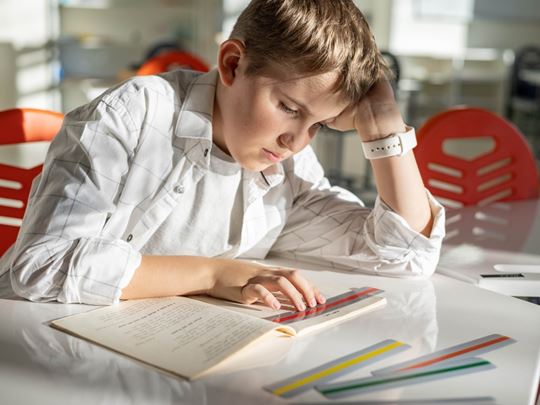 What are special educational needs?
When we talk about special educational needs, we're referring to the physical and mental health conditions which have implications on a person's ability to learn.
The four main ways that special educational needs affect a person are:
Communication and interaction
Cognition and learning
Social, emotional and mental health
Physical and/or sensory needs
Attention deficit hyperactivity disorder (ADHD), anxiety, autistic spectrum disorder (ASD), social, emotional and mental health (SEMH), oppositional defiant disorder (ODD) and physical difficulties are the most prevalent conditions that we support our children and young people with here at ISP.
Supporting children with autism, or any of the other types of special educational needs requires all hands on deck, whether they are in care or not. Communication, efficient action and a clear understanding of how best to manage special educational needs and disabilities are the best ways of enabling our children to reach their full academic potential.
The link between special educational needs and children in care
Children in care are more likely to have special educational needs than those who aren't in care. In fact, around 70% of children in care have some form of SEN and there's a long list of contributing factors. A child's past experiences have a huge effect on the key areas of special educational needs which is why children with SEN will often be behind in their learning and have difficulties conveying their feelings.
A child's additional needs might be because of one factor, or as the combined result of multiple issues. Some of these are:
A significant number of young people that come into care have attachment issues due to their turbulent pasts. As a result, the child in your care might have a hard time managing their emotions or relating to others, which can make classroom life particularly challenging.
Suffering physical and/or psychological abuse could mean that a child has had very low attendance at school or that they were unable to concentrate properly when they were there.
Sometimes SEND might be present for the simple reason that it runs in the family. ADHD and ASD are both examples of hereditary special educational needs.
Missing days at school can have a hugely detrimental impact on a young person. The more time a child misses, the further behind in their studies they will become, resulting in greater gaps in their learning.
A child might miss education because of:
Regular exclusions which have resulted in lots of days away from class
Moves between different foster families which have resulted in relocations
Insufficient SEND provision at the child's school
Sometimes, children with SEND will come into care without a diagnosis, meaning they won't have had access to the right type of educational support, or any other specialist provision. No funding, inadequate care or a lack of provision at their school are all reasons that a child might have undiagnosed SEND.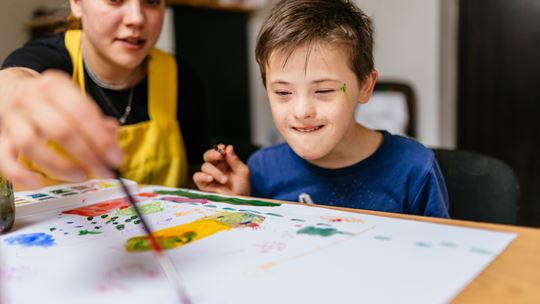 The impact of SEND on a child's education
Special educational needs can affect communication, cognition, and social, emotional and physical health - all of which play a huge role in how a person learns.
Whilst symptoms vary between conditions, SEN has a huge role to play in a child's education. By understanding the implications of living with learning disabilities, we can nurture our children's ability to learn and provide them with a safe space to be themselves.
How feelings influence behaviour
Children with special educational needs will often be avoidant and will use diversion techniques to prevent looking silly or feeling like they're not good enough. When a child feels this way it can cause them to misbehave, become disruptive, and ultimately result in them missing out on significant amounts of education.
Experiencing trauma means that children with SEN can often struggle to build relationships with those around them, including teachers and their fellow students.
Special educational needs can cause a disconnect between a child, their schooling, and the people trying to educate them. By understanding that children with SEN need additional help and support, we can start to implement the best care for them, at school and at home.
Special education for SEND children
Any type of special education provision provides children - who through no fault of their own are unable to learn in the same way as other young people their age - with a gateway to education. Without specialist staff, alternative learning methods and a real understanding of their needs, children with SEND are at risk of being left behind, making it difficult for them to keep up with their peers.
When we consider the way that children in care are disproportionately affected by learning difficulties or disabilities - which can impact everything from the way they learn to the way they process their emotions and how well they communicate - we need to focus on their education.
ISP specialises in providing therapeutic foster care for some of our most vulnerable young people, many of whom have SEND. We support foster parents to ensure that their young people are receiving the right level of additional support so that they can really make the most of their education.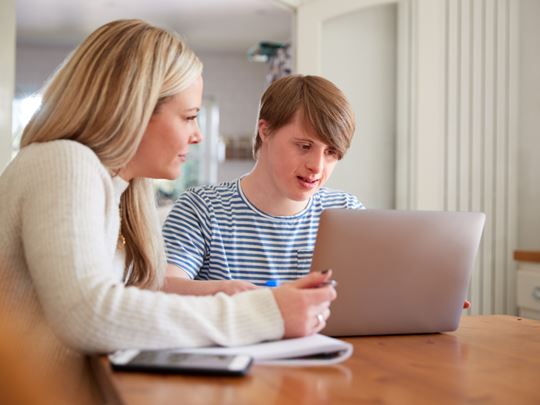 Support for children in care with SEND
Handling the special educational needs of a child is particularly important when they're in foster care. We need to consider all factors to ensure we are making decisions with their best interests in mind. The local authority, foster parent and social worker work together to find the best outcome for the child in care, and the child is able to give their opinions too.
Foster parents have a huge role to play in a child's education. You'll spend more time with your young person than anyone else, and be all too familiar with their ways of thinking and behaving. You should have the confidence to push back on any decisions that you're unsure about, but lean on the network that's available to you if you're looking for some advice. Social workers, fostering advisors, advisory teachers, virtual schools, and local authorities are all there to help you and the child in your care achieve the best educational outcome.
What is a special educational provision?
Special educational provision is any educational support in addition to or differing from what is normally available to pupils of the same age. The aim is to help young people with SEND to be able to study alongside their peers and have access to the national curriculum.
Specialist schools vs. mainstream schools with SEN provisions
The specific schooling needs of any child will be judged on an individual basis, so that the right style and level of education is provided. But if a mainstream school can meet the specialist needs of your child then we'll always advocate for this as there are lots of benefits. Attending a mainstream school gives young people with SEND the opportunity to interact with children from all backgrounds and learn from the day-to-day interactions of people around them.
However, for some children a specialist school is the right choice, but you need to know what the main differences are so that you can decide on the best educational route for the child in your care.
The main differences are...
Mainstream schools usually have around 30 children per class, whereas in specialist schools the number sits between 6 and 10.
In a mainstream setting a class will usually be supported by a single teacher, or 1 - 2 teaching assistants at most. An SEN school will likely have a 1:3 or 1:4 ratio of staff to students.
SEND staff in mainstream schools broadly oversee all of the special educational requirements of their students. In specialist schools the staff will be more highly trained in particular conditions, and able to provide a more specialised level of educational support.
Already fostering?
Whether things aren't working out with your current agency or you want to hear about the fantastic work we do at ISP using therapeutic fostering, we'd love to hear from you.
Get in touch today and our fostering experts will be on hand to answer your questions.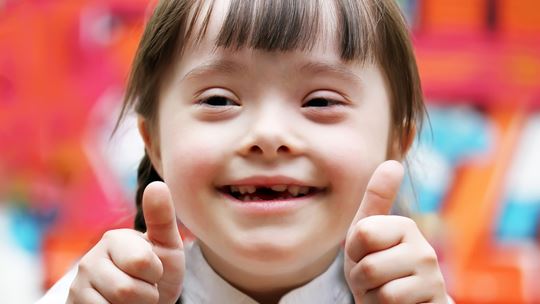 Improving the school experience for children with SEND
School isn't going to be a walk in the park for children in care with SEND. Trauma, abuse and attachment issues – coupled with special educational needs and disability – can result in a child struggling to find their place.
They might not have the confidence or communication skills to ask for help or explain that they don't understand, so you need to be aware of all the ways that you can manage and improve the education of children with special needs and really help your foster child in school.
Looking past the behaviour
Insecurities. Low self-esteem. A sense of failure. Any or all of these could cause a child with special educational needs to be disruptive or lose their concentration. There are myriad reasons that a child might be behaving a certain way; every behaviour has a purpose and meaning and teaching staff need to be able to identify what's really happening to get them swiftly back on track.
Often, we might find that children are disengaged or disruptive when they are really trying to conceal the fact that they don't understand. A child might stare into space, distract the rest of the class or create another type of diversion, hopefully throwing their teacher off the scent.
Some behaviour might even lead to a child needing to leave the classroom. If a school has an effective provision for special educational needs they will be able to recognise that a child might want to be removed from a classroom so that they don't have to face the fact that they are struggling. Alternative teaching arrangements should be available for the child so that they can ask for a time out, or be provided with a variation on the school work that suits their learning style.
All schools have a qualified teacher who is responsible for SEN within a school. This is the special educational needs and disabilities coordinator, and can also be known as a SEN coordinator. You can speak to them if you have any concerns or questions about your child's school's provision for special educational needs.
Every local authority (LA) has a virtual school which has a caseload of all the looked after young people in their LA. This additional resource is on hand to help the child in your care get the most out of their schooling.
Usually the person that deals with safeguarding, designated teachers are specifically trained members of staff to ensure that every child's particular needs are met. This is the person you need to speak to if your child is having difficulty keeping up with the pace of their lessons, needs to move seats, or is being easily distracted.
Educational support plans
A child's educational health care plan (EHC plan) and personal education plan (PEP) ensure that the right staff and funding are available to support a SEND child to get the most out of their education. Children with a high level of special educational needs should be eligible for an EHC plan.
Teaching assistants (TAs)
TAs are an invaluable source of help for SEN children in mainstream schools. Often, money allocated from the LA for children with an EHCP is spent on TAs. They will assist in class, but also provide extra classes, one-to-one support and really get to know the child at school.
Decided by the LA, funding will be allocated for the pupil premium grant, or any other financial aid which is deemed appropriate. Funding can make all the difference when it comes to improving the education of SEN children in mainstream schools, and providing effective educational provision for them.
It might be tricky to get your young person to concentrate in a classroom environment, but a Google class or Microsoft Teams call could be a huge help.
What can foster parents do outside of school to help children with SEN?
Fostering with ISP means that you have the know-how to provide therapeutic support, in a way that can change lives and improve the education of children with special needs. Through the training we provide, you can help to reduce anxiety at school and eliminate school refusal by continuing to broaden your understanding of special educational needs and disabilities, and how they affect your child in particular.
Recognising that a child's progress looks different day-to-day is vital when it comes to encouraging our young people who are living with SEND. The different types of special educational needs mean that sometimes progress will be slow, and other days they will come on in leaps and bounds, but you should always remember the amazing difference that your care makes to children who need that little bit more.
1. Encourage their interests
Whether it's birdwatching or golf, water sports or singing, joining clubs will help them to build relationships with their peers and staff both at school and in other social circles.
2. Reward success
This could be stickers, certificates, prizes. Rewards and praise will help your young person to build their self-esteem, and encourage them to keep going with good behaviour or a particular hobby.
3. Network with other foster parents
At ISP you have an incredible network of foster parents. Your network is there to support you every step of the way, so whether you want to chat about SEN children in mainstream schools, SEN register benefits or just have a general natter, make sure you reach out.