Becoming a foster parent is one of the most rewarding things you'll ever do – you're giving a child, who may not have had the best start in life, a chance to flourish with your love, care and understanding. 
Plus, the process may not be as difficult as you think – we'll aim to complete your fostering assessment within 4-6 months. However, we'll always move at a pace that's right for you.
This guide shares how to become a foster parent and the steps you'll take – from initial enquiry to fostering panel and everything in between. And when you're ready to take your first step, you'll have a local, dedicated team to support you.
How to become a foster parent in 6 steps...
Talk to us about fostering

The first step is to enquire online and speak to our team.

Home visit

We'll visit you at home or virtually through a video call to get to know you better.

Fostering assessment

When you're ready to take the next step, you'll complete an application form and if accepted, we'll start your Form F assessment.

Preparatory training

With over 30 year's experience in therapeutic fostering, we'll give you all the skills you need to make a life-changing difference.

Panel and approval

This is the final step where your assessment will be reviewed by an independent fostering panel, before our agency decision maker confirms your approval.

Your first child

Our dedicated referrals team will get to know you and expertly match you with your first child.
Step 1 - Speak to our team
If you're interested in fostering and meet the initial requirements, then the first step to become a foster parent is to get in touch for an informal chat.
Simply, fill in our online contact form and we'll give you a call – you'll learn about what we do and the children we work with, as well as give us the opportunity to find out a little more about you.
Step 2 - Home visit
If you're ready to move to the next step, we'll arrange for someone from your local ISP fostering team to visit you at home – virtual home visits via video call can also be arranged if you'd prefer. During your home visit, we'll speak about:
The role of a foster parent
Our therapeutic approach to foster care
The application and assessment process
Our specialist training programme for foster parents
Wrap-around support for foster families
Fostering pay and additional allowances
It's also a fantastic opportunity for us to get to know you better, so we'll ask some questions about you and your family, and why you'd like to foster a child, as well as answer any questions you may have. By the end of the visit, you should have a pretty good idea about whether fostering is right for you. If you're suitable to foster and are ready to progress on your fostering journey, you'll need to complete an application form, either online or via hard copy.
Step 3 - Fostering assessment
Once your application has been accepted, you'll be assigned an assessing social worker who will carry out your fostering assessment – also known as a 'Form F assessment'. This involves a series of visits – usually around 8-10 – to explore various aspects of your life, including your home, childhood, birth children, current and previous relationships, health and more.
We'll also complete various statutory and optional checks, such as a full DBS (Disclosing and Barring) and gather a number of personal and professional references. The Form F report will help to build a clear picture of you and your family and your suitability to foster.
While it may sound like a daunting process, many applicants tell us how important the process is to help them to decide whether fostering is right for them and their family.


Step 4 - Skills to Foster training
As part of your preparation to become a foster parent, you'll be invited along to our Skills to Foster training course at your local ISP centre. This experiential 3-day course covers a variety of topics that are essential in providing safe and secure family environments for looked after children, including attachment, hierarchy of need, and loss and separation, as well as introduce you to some of our key therapeutic care principles.
It's also a great chance to meet other applicants and some of our experienced foster parents, who are always happy to share their insight and experiences.
Step 5 - Panel
Once you've completed your assessment and initial training, you'll be invited to attend a fostering panel at your local ISP centre. This is where your Form F report is reviewed by an independent group of people from various related backgrounds, including education, health, social work and care experienced. They may ask you some questions about yourself and the report and will then make a recommendation on your suitability to foster.
This recommendation - alongside your assessment report - is then reviewed by our agency decision maker, who will make the final decision about your approval.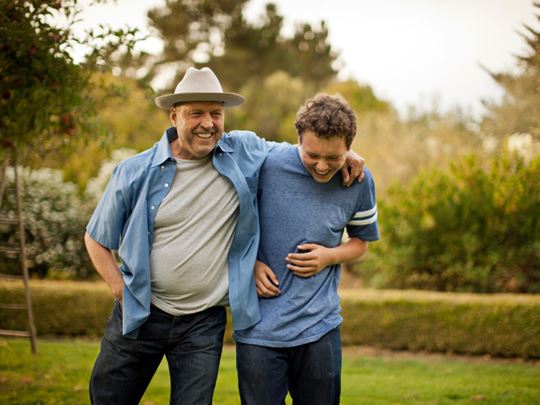 Step 6 - Your first child
Once approved, one of our experienced referrals officers will be in touch to get to know you and your family; we build strong relationships with our foster parents, so we can expertly match the needs of children and young people with our families.
We receive thousands of referrals from local authorities every month and will identify the children and young people that we believe are a suitable match for your family dynamic, skills and experience.
We'll send you all the information that we have on the child and will try to find out additional information if you have any specific questions, so you can decide whether you'd like to be put forward to care for the child.
The local authority will look at the various foster families who have been put forward and will make the final decision.
How long does it take to become a foster parent?
The fostering application and assessment process takes around four to six months from the moment you first get in touch with us. This includes a series of home visits with your dedicated assessing social worker, background checks and references, and some preparatory training.
It's an important process to make sure that you're right for fostering, and that fostering is right for you.