As a foster parent, you are in the best position to help the child in your care overcome any difficult periods in their life.
Providing the right environment where they can easily learn is important and will help them on their educational path. But really knowing the child in your care as a person - what they love, what pushes their buttons, how they like to absorb information - will give you the best toolkit for schooling at home.
Understanding the needs of your young person on a personal level will give you a great advantage in aiding their education. It might be overwhelming in the early days to provide an appropriate replacement for going to school every day, but your home can be an excellent alternative to school, which in the long run could help your child overcome anxiety at school and school refusal.
You should take it slow and steady as you adapt to your child being at home every day. Don't put too much pressure on yourself or your young person, and remember that school and home are not - and should not be - the same. You are a foster parent, not a teacher. Your role is to nurture, care and love. Your child will see you as a guide in their life, and it's this trust and connection that will allow you to support your child to continue if they are out of education for any length of time.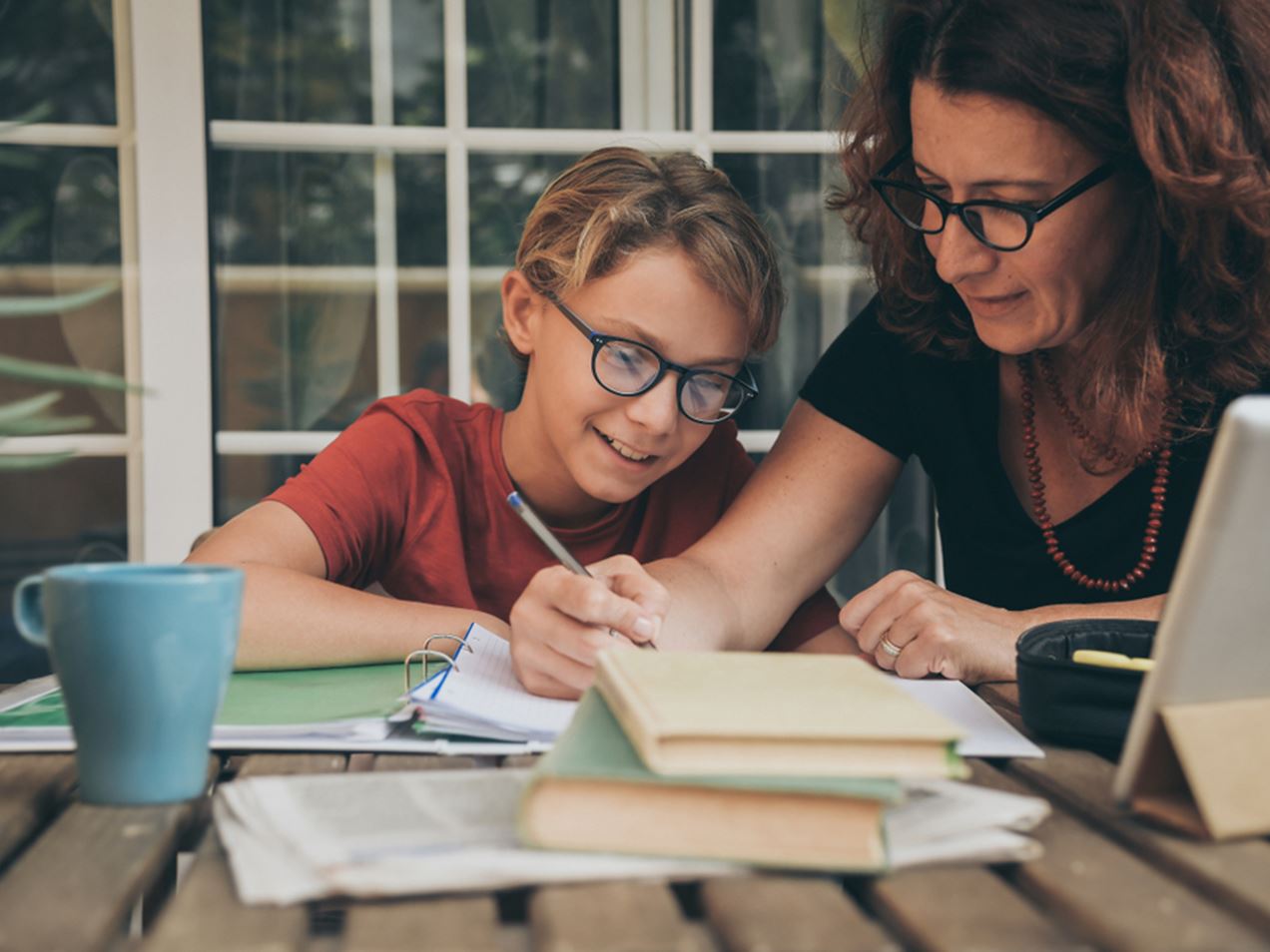 1) Structure and boundaries
Children do well when they have structure to their lives, as long as it doesn't overwhelm them. Going to school prepares us for life in the real world, so even if your homeschooling routine doesn't mirror what happens at school, the value lies in the routine itself.
Implementing structure to homeschooling gives children a reason to get up in the morning. It will have a positive impact on their mental health. It might be as simple as getting up, having a shower and eating breakfast.
Home is a place to relax and be loved, but when homeschooling it needs to double up as a learning environment. Appropriate boundaries will help your child to settle, be calm, and focus.
2) Finding the balance
You might feel a lot of pressure to stick to your child's normal school timetable. The pressure to stick to a regimented structure like this could be too much for your child, and result in them learning less. Instead, you should design a timetable that enables you to find the right balance for you, your young person and your shared life.
Factors like your child's attention span, learning style and interest in a subject will all alter the way they learn. Knowing when to take a break or get out for some fresh air can provide the balance needed to optimise learning. Balancing life, learning and recreational activities will promote your child's physical and mental wellbeing and ensure that homeschooling is a manageable and enjoyable experience.
3) Tailor education to interests and skills
Identifying your young person's skills and talents can help them to take the lead with their own learning. If they have a passion for the outdoors there's nothing wrong with going outside with some binoculars to identify different types of birds, or going on a bug hunt. If they love acting then you could encourage them to write their own play and then perform it.
We can often connect their interests with the curriculum if the right tools and a flexible approach to learning are used. This also keeps young people motivated and gives rise to discrete learning - where a child is learning new skills, but doesn't realise that it's happening because they are distracted by all the fun they're having.
Homeschooling - set your child up for success
Providing an environment where children feel that they can access education and complete their school work is really important, but remember that home is absolutely not the same as school. It's an entirely different environment, with different pressures and different expectations.
Remember, your social worker, advisory teachers (if fostering with ISP), your child's school and the virtual school should be able to offer you advice on how to best support your young person.
Top tips for learning at home
So that you can keep on top of homeschooling and avoid getting overwhelmed, we recommend that you...
Create your own timetable
As a foster parent, you're going to have lots of other things to fit into your day. Pick ups, drop offs, appointments. Plus all the other day-to-day jobs that you need to keep on top of. Don't try to replicate a school timetable, but rather design a day that fits around your family's to-do lists.
Teach valuable life skills
School won't teach your child how to make their bed, but that doesn't mean it's not an important skill that will set them up for later life. Teaching your young person how to cook and use the washing machine are invaluable life skills which will give them the confidence to flourish independently as adults.
Incorporate everyday things into your teaching
An easy way to make education accessible at home is to build everyday activities into your child's learning. You could ask them to create a menu, then help with shopping for the ingredients and preparing the meal. This combines the maths needed to budget, or weigh and measure ingredients with really helpful skills for life. The impact this has on their learning will be a lot bigger than you might initially realise.
Although there will be lots of time for fun learning activities, your child will also have work that's been set by the school to complete. To make the transitions easier between schoolwork and other educational activities, it's a good idea to create a dedicated work zone. This should be a table or desk in a quiet room where they're able to concentrate on school work with minimal distractions.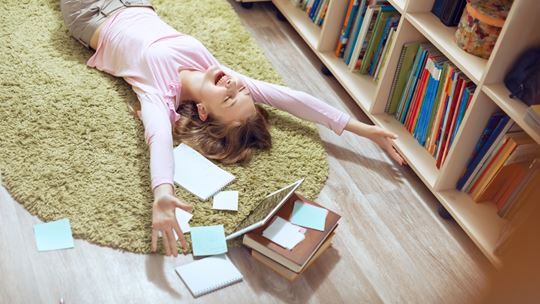 Funding and resources
We know that homeschooling can seem daunting. Suddenly your home has doubled up as a school, and it can be difficult to know where to start.
Fortunately, local authorities, fostering agencies, and schools are well-equipped to help you get the most out of homeschooling, and funding and school resources are widely available.
Funding for children who are out of education
You might be worrying about financial support for your child if they're not at school, but funding is available to help with lots of things. It's important to remember that funding for homeschooling varies between different fostering agencies and local authorities, so you should always check to see exactly what is available to support your young person if they are out of education.
Funding can be provided for things like resources, attending events and even going on trips. All of this provides your child with a rounded education and ensures they don't miss out on key experiences they would get if they were still at school.
At ISP, we provide funding for resources when a child has been out of education for three weeks to give you reassurance, and access to tools that will be integral in supporting your child's education.
Resources to help children who are out of school
There are lots of resources available to help you and your child if they're not going to school on a temporary or ongoing basis. If your child is still registered to a school but isn't attending, liaising with the school will give you access to the curriculum and ensure that your young person is working at the right level for them.
Depending on the situation your virtual school will be able to support you with tutoring if you're homeschooling or waiting for a new school place. They will have lots of handy information and can provide age-appropriate school work and materials.
Some really helpful free schooling resources to make a note of are:
There are ample resources at your fingertips to help educate children of all ages and at ISP we provide all the advice and guidance you might need to get the most out of homeschooling.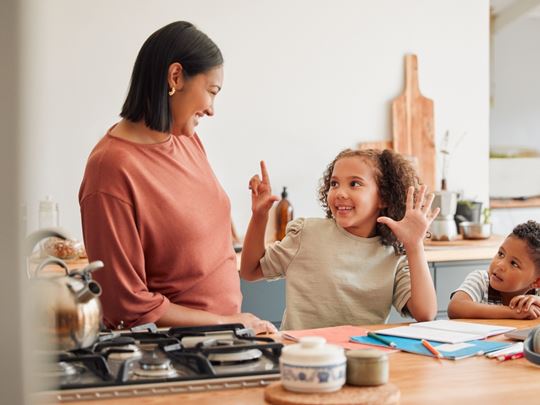 Help from our advisory teaching team
As an ISP foster parent, you'll be supported by an advisory teacher, who can provide guidance and reassurance when your child is not in school.
Some of the ways they support homeschooling are...
Helping you understand that you don't need to be a parent and a teacher
Offering advice, reassurance and inspiration
Generating ideas and different ways of learning
Injecting fun into the way that you teach
Creating timetables to help you manage your child's learning
Providing you with educational resources that are the right age and level for your young person
Suggesting a routine to suit your family
Liaising with your child's school where necessary
Sharing practical teaching knowledge so that you can best understand your child's needs and learning style
Understanding homeschooling
If your child is currently not in school, whether that's because of exclusion, school refusal, or another reason, you might be on the lookout for alternative schooling options while they're out of education. Homeschooling is when your child is being educated at home instead of going to school.
In lots of cases, home education doesn't look the same as a conventional school education. Homeschool programmes can be more flexible and have a more person-centred approach to education - something that looked after children can really benefit from.
Already fostering?
Whether things aren't working out with your current agency or you want to hear about the fantastic work we do at ISP using therapeutic fostering, we'd love to hear from you.
Get in touch today and our fostering experts will be on hand to answer your questions.