Criteria for fostering
Our foster parents come from all different walks of life and each brings with them a diverse range of skills, knowledge and life experiences.
There are several minimum fostering UK requirements to become a foster parent, including;
You must be over 21 years old
You must have a spare bedroom that has enough space to fit a single bed, wardrobe or chest of drawers and a desk
You must have a legal right to work in the UK
It's also important that you're able to work as part of a team, be resilient and above all, have a strong commitment to changing the life of a child in care.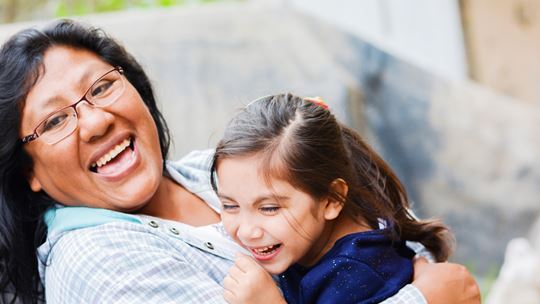 Can I foster?
We welcome individuals from all backgrounds to join our team of professional foster parents. You can be;
Male or female
Single, married, divorced, cohabiting
Straight, gay, bisexual or transgender
From any ethnic group or religion
Any age over 21 if you're fit and healthy and have enough energy to meet the needs of a child
If you meet the basic criteria for fostering and can give a vulnerable child a stable, loving home where they feel safe and valued, then we'd love to speak to you.
Previous experience with children
Some of our foster parents have previous experience with young people, either through work or bringing up children of their own. Others don't have any previous experience but hold a strong desire to make a difference. While previous experience is beneficial, it's not essential.
Our preparatory training programme will provide you with the skills and knowledge you need to make a life-changing difference to a child. Plus, with a circle of support - including social workers, therapists, fostering advisors, advisory teachers and other foster parents - you're never more than a phone call away from specialist advice.
Other things to consider
As you start your fostering journey, there are some other things that we'll need to consider and will form part of your assessment, including;
Whether you're in good enough health to meet the needs of children and young people in your care. Underlying mental and physical health conditions won't automatically rule you out, we'll just need to check that you're managing effectively and that the demands of fostering won't be detrimental to your health.
Checking that you'll be financially stable during short periods where you may not be caring for a child and therefore not receiving an income from fostering. While we receive hundreds of referrals every day, it's important that we match the right family with the right child, which can sometimes take a little time.
Ensuring that your home environment is safe and suitable for a child in foster care, including the communal living space, foster bedroom and garden.
Checking you have the time to meet the needs of a child in care, including school runs, meetings and training, and how this may fit in with other family and work commitments.
Looking at your wider support network outside of ISP and making sure that your immediate family and friends are on board and supportive of your decision to foster.