Children with complex needs have a range of unique and challenging conditions that overlap, affecting their everyday lives. This includes learning disabilities, sensory impairments, physical disabilities, medical issues and/or mental health disorders. They require a lot of additional or specialist support so that they can lead healthy, fulfilling lives.
Complex needs can be evident at birth, or they can develop later on in life after illness, injury or significant trauma. However, due to the complex profiles these individuals have, finding the right treatment and care can be a challenge. This is because having multiple conditions that overlap affects everything from cognitive ability and social skills, to emotional development and behaviour.
According to the Fostering Network, there are around seven out of 10 looked-after children with complex care needs, compared to two in 10 of all children.
Sadly, many children in care with complex needs have behavioural issues that are misunderstood, may struggle with their emotional regulation or find it difficult to communicate. This is why we always need foster parents who are willing to open up their hearts and homes to young people who desperately need to be supported and cared for.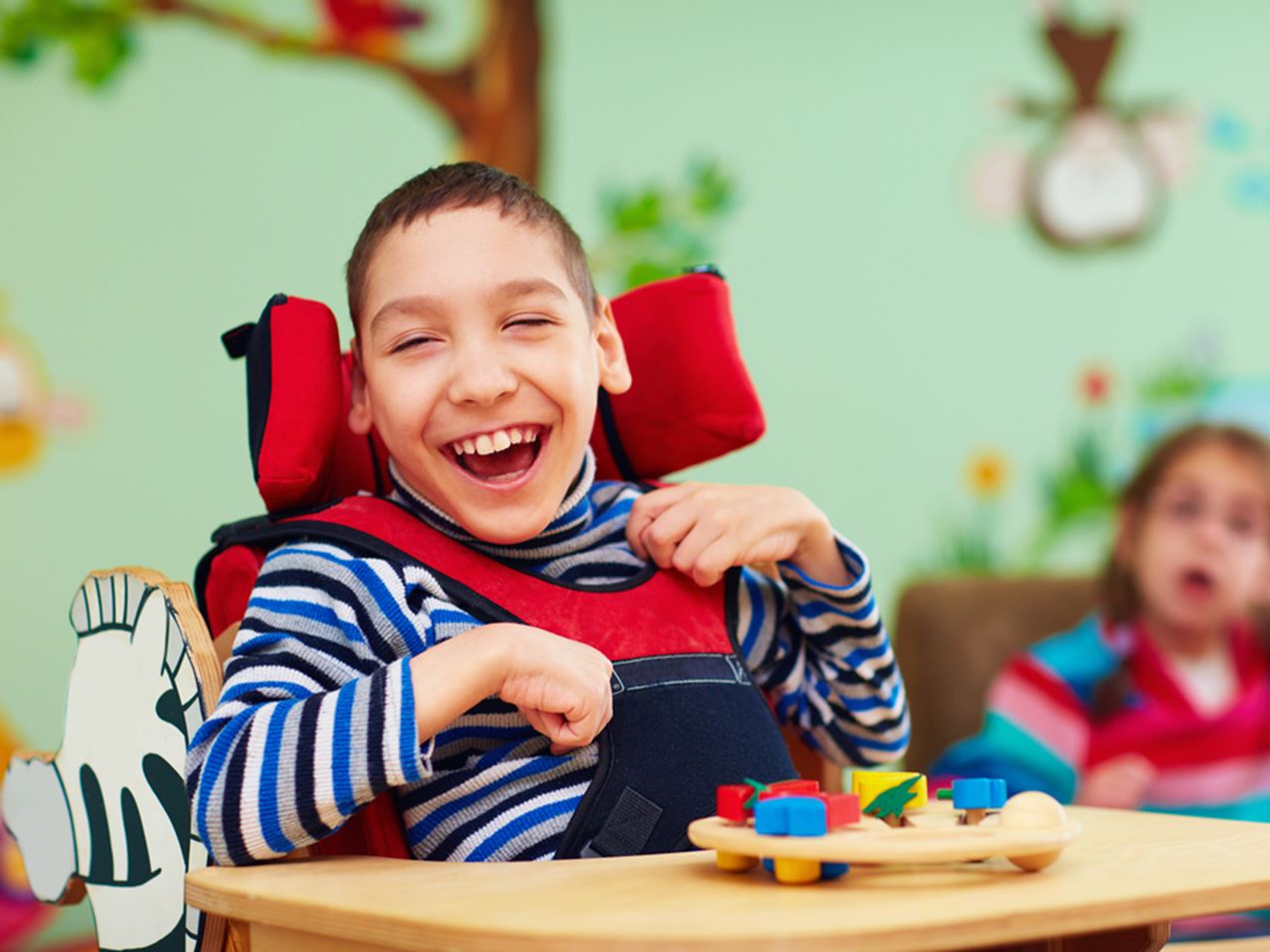 Children with complex learning needs or developmental delays
Attention deficit hyperactivity disorder (ADHD)
Down's Syndrome
Fetal Alcohol Syndrome
Children with physical disabilities
A disability that requires a wheelchair
Visual impairment
Hearing impairment
Acquired brain injury
Cerebral palsy
Epilepsy
Children with complex behavioural needs
Self-harm
Verbal aggression
Physical aggression
Hyper-sexuality
Attachment disorders
Children with mental health disorders
Chronic depression and/or anxiety
Schizophrenia
Bi-polar disorder
Post-traumatic stress disorder (PTSD)
Children with complex medical needs
Heart defects
Cancer
Cystic fibrosis
Chron's disease
TYPES OF COMPLEX NEEDS
From educational needs and disabilities to chronic illnesses, here's a non-exhaustive list of some common types of complex needs.
Fostering a child with complex needs
Becoming a foster parent is no walk in the park, but it's an incredibly enriching and rewarding career. Caring for children with complex needs requires patience, resilience and an open mind, but you'll soon realise that the benefits far outweigh the bumps in the road.
Here are just some of the incredible benefits of fostering a child with complex needs:
You become their biggest advocate and supporter
You help them become more independent and confident
You help them better understand themselves and the world around them
You demonstrate what a solid, meaningful relationship is
You help them discover their interests and passions
You play a big role in helping them heal from past trauma
You get to watch them hit milestones and reach their full potential
You're there to show kindness, love and compassion when they need it most
You're giving a vulnerable child a chance to succeed in life
It's important to remember that a foster child with disabilities has not only experienced the heartache and confusion of being separated from their birth family, but they also have their own set of unique struggles. Their behaviour and how they express themselves may have been misunderstood and labelled as inappropriate, bad or problematic. Or they simply don't know how to communicate what they need. For example, if you're fostering a child with autism, they may have limited or delayed speech, or be completely non-verbal.
That's why at ISP, we founded therapeutic fostering. It's a specialist approach designed to make fostering a child with learning disabilities, physical disabilities or complex trauma more effective. Each child receives an enhanced level of support from an integrated team of experts, which includes therapists, social workers, education advisors and of course, foster parents. We've also established our own special educational needs schools to help young people with complex needs thrive in a safe learning environment.
When put simply, the art of therapeutic fostering lies in looking beyond behaviour. Instead, we should focus on the reasons behind it, and work with that to influence positive change.
What is disability foster care?
There are many different types of foster care, including short-term, long-term, emergency and sanctuary-seeking. Disability fostering is a type of foster care that requires families to care for children with a range of conditions, such as sensory disabilities, learning difficulties and mobility problems.
Not all children with disabilities need fostering due to an abusive or neglectful past. Foster parents are also there to support the birth families of disabled children by providing regular respite care. As some children with disabilities have a demanding care plan, it's important that their parents get a chance to rest and recharge.
On other occasions, children with disabilities need to be placed with a foster family because sadly, their birth parents aren't able to support their complex needs. When you're fostering a child with disabilities in this situation, regular contact with the birth family is maintained.
Special needs foster care pay
In the UK, fostering a disabled child is a highly commendable role that requires extreme dedication and hard work. That's why we reward our families with a special needs foster care pay that reflects the level of care they provide. We pay our foster parents a weekly allowance between £478 and £579, depending on their experience and location.
The allowance is made up of two parts:
A child allowance to cover the costs of looking after them
A foster parent fee to reward the hard work that goes into looking after them
Find out how much you could receive as a foster parent with ISP using our finance calculator below.
Could you give a child with complex needs a home?
Children with disabilities and complex needs are a very vulnerable group who may otherwise get overlooked due to the perceived challenges of caring for them. However, we provide all of our foster parents with first-class support and access to a wide range of specialist training courses, equipping you with the skills and knowledge you need to make a life-changing difference.
For more information about how you could transform a child's life, please get in touch with our friendly team today. They'll gladly answer any of your questions, no matter how big or small.