So, You Want to be a Foster Parent…What Happens Next?
Dig a little deeper and understand the steps involved, and why an independent agency like ISP could be a great fit for you.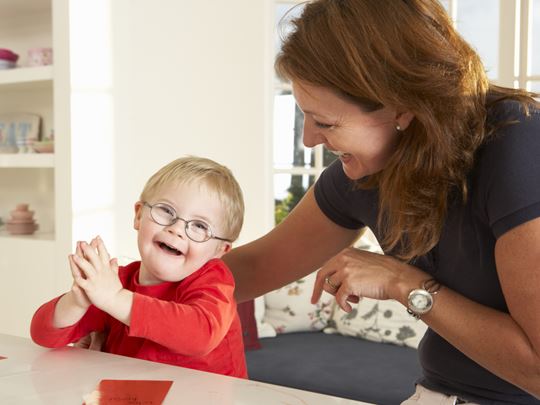 You've made the incredible decision to become a foster parent. This rewarding and life-changing career comes with a great many joys and challenges. You are choosing to be a safe place for vulnerable children, and give them a better and brighter future.
Now you have decided that fostering is the right path for you, and you have looked into the different types of fostering, and the differences between fostering through a local authority and an independent fostering agency, it's time to dig a little deeper and understand the steps involved, and why an independent agency like ISP could be a great fit for you.
What happens when you choose to foster?
Becoming a foster parent is a big decision, and simply enquiring about the process is a huge step. From enquiry to approval, there are a number of things to consider and research, including which agency is right for you, how much support and training you can expect to receive, whether you're open to fostering children with complex needs, how much you will be paid, and so much more!
To be able to foster a child, you need to meet certain fostering requirements. Three of these include:
You must be over 21 years old
You must have a spare bedroom that's always available to a child
You must have the legal right to live and work in the UK
Foster parents come from all walks of life, and it's important that you're able to work as part of a team, be resilient, and be committed to improving the life of a child in care.
If you meet the fostering criteria, you need to decide whether to foster through a local authority (LA) or an independent fostering agency (IFA). IFAs tend to offer greater support and training, as well as a higher allowance and more rewards.
Agencies such as ISP also offer therapeutic fostering, where families fostering children and young people who have experienced trauma in their past are supported by a highly-trained, specialist professional team. As trauma impacts a child's brain and development, it is essential that both you and your foster child receive the highest level of support.
The fostering process
The fostering process consists of a series of steps to determine your eligibility of becoming a foster parent. This can take up to 8 months, but with some independent agencies, such as ISP, the aim is to take 4 to 6 months.
Let's take a look at some of these steps in a little more detail:
Enquiry
The first step is to make an enquiry with your local authority or an independent fostering agency. You can make as many enquiries as you like and spend time reading and researching the information about each one. This will allow you to make an informed decision about where to apply.
We also host a weekly online information session, where you can find out more about fostering and the work we do, and ask our team as many questions as you like. You can book onto one of our upcoming sessions here >
Some agencies like to arrange a home visit or video call following your enquiry to get to know you better.
Application
Once you have chosen which agency to go with, you'll be sent an application form. These are usually quite in-depth and will ask about a wide range of information regarding you and your family. It is also normal to be asked to provide references.
Preparation
The fostering service will look into your references and run several checks, which are legal requirements. You will need to undergo a medical check, and possibly take part in initial training.
Panel and approval
After completing a Form F assessment, the final step is where your assessment and application will be reviewed by an independent fostering panel. Their job is to provide feedback on your suitability as a foster carer. During the panel, you will be asked a series of questions which the panel will use (along with your Form F report) to make their decision. The final approval is given by the fostering agency decision-maker.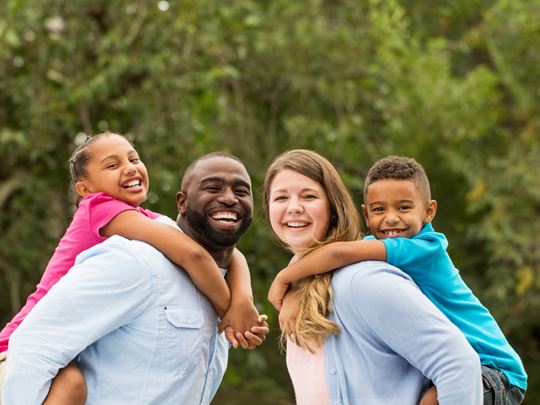 Benefits of fostering with ISP
Choosing to go on your fostering journey with ISP comes with a wealth of benefits.
As well as making a difference to children desperately in need of loving, secure homes, you'll benefit from ongoing training, 24/7 professional support, opportunities to meet with other local foster families, and excellent financial rewards and incentives, allowing you to make a difference in your foster child's life, and enjoy every minute of it.
Because everyone's situation is unique, each pathway is built around your individual needs, allowing for a completely bespoke fostering experience.
As we are pioneers in therapeutic foster care, our friendly and dedicated team has everything you need to support you in your journey. From social workers, fostering advisors, therapists, and teachers, you will never be alone, and you and your foster child will always be at the centre of our care.
Another benefit is the excellent allowances and rewards. ISP offers generous pay designed to cover the cost of looking after your foster child and to recognise your hard work. In addition to up to £609 per week for each child, you're receive allowances to help with clothes, holidays, activities, and discounts through our reward platform.
Because fostering can be a demanding job, it's important that foster parents feel rested and looked after, so they can always be at their best for their foster children. This is why ISP offers 22 nights of respite a year, so you can still have some precious 'me time.'
Make a difference and foster with ISP
Whether you're looking for more information about fostering, or you are keen and excited to apply to become a foster parent, our team is here to help.
Simply fill in this form, and we'll be in touch to discuss the next step on your new rewarding journey to help vulnerable children.