Ways schools can support children in foster care
Young people in care can find education a challenge, so it's important their school offers specialist support to help them thrive and succeed academically.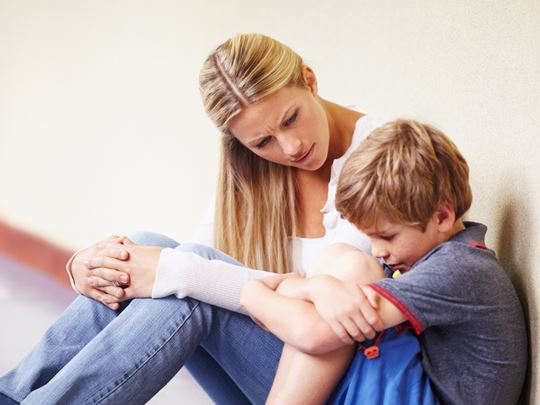 Foster care is a vital safety net for vulnerable children who are unable to live with their biological parents. In the UK, there are over 78,000 children who have been taken into care, and this number continues to grow every year. While foster care can provide children with a stable and loving home, they often face significant challenges in their academic and social lives. This is why schools play a vital role in supporting looked-after children through their education, making sure they learn in a safe and effective way.
How does foster care affect a child's relationship with school?
Children in foster care will have likely suffered from significant trauma prior to being taken into care. This impacts how a person develops psychologically, emotionally and socially. As such, school can be a scary, intimidating place, and learning might not come easy. Also, they may have had to move schools since entering the care system, leaving friends behind and adding to their sense of loss.
Here are some ways being in foster care can affect a child's educational journey:
Moving schools during key stages of their education can be very disruptive to their learning.
Looked-after children in school can face bullying, due to a lack of understanding and empathy from their peers, or they might engage in bullying themselves because of their turbulent history.
The child's background might not be shared with all teachers, which can be a safeguarding issue.
They could have undiagnosed additional needs such as dyslexia, causing a lot of stress and anxiety in lessons.
Some children in care can find it more challenging to make and maintain friendships.
They could have very low self-esteem, which makes them unmotivated to apply themselves.
Mental health difficulties can make school extremely overwhelming or even triggering.
They may have difficult relationships with adults due to their traumatic pasts, and as such, regularly get suspended or removed from class, or face exclusion.
Being in care could make them feel like they don't belong, which in turn means they withdraw from engaging in their education.
This is why it's crucial that the school your young person attends can offer the necessary support to ensure they have the same opportunities to reach their full potential. Here's how schools can help children growing up in foster care.
14 things schools can do to support young people in care
Provide additional emotional support

A traumatic, abusive or neglectful past can mean children in care require additional emotional support. Schools can provide a safe and supportive environment where children can develop healthy relationships with adults and peers. It is essential for schools to have trained professionals such as school counsellors, social workers, and pastoral care staff who can help children process their emotions and feelings. They should also have an open-door policy, so children can feel comfortable talking to teachers or staff about any issues they may be experiencing.

Offer stability and routine

Those in care have faced many disruptions in their lives, including frequent moves between foster homes, changes in schools, and separation from their siblings. Schools can offer a sense of stability and routine in their lives by providing a consistent and predictable schedule. This can include setting clear expectations for behaviour, homework, and attendance, and communicating regularly with foster parents to ensure that children are receiving support both at home and at school.

Provide academic support

Children in foster care often experience academic difficulties due to the instability in their lives. They may have missed significant amounts of school, and as a result, may be behind their peers academically. Schools can provide tutoring or extra lessons to help these children catch up. They should also make sure that children in care have access to the right books, technology, and other resources they may need to succeed academically.

Support for Special Education Needs (SEN)

Many of the children we care for have special education needs, which means they need an individual SEN plan at school. In fact, 70% of children in care have some form of SEN due to attachment difficulties, trauma and neglect, hereditary conditions, missed education, or failing to be diagnosed. If the young person in your care has SEN, they are entitled to get up to £6,000 in funding from their school each year. This is split into two areas of support: Additional SEN Support and an Education, Health and Care Plan (EHCP).

Improve their self-esteem with rewards

Many children in care will have come from neglectful or abusive households, and therefore haven't had anybody cheering them on or celebrating their successes. This can leave them with a negative view of themselves. That's why building up a child's self-esteem is crucial for their motivation to learn, do well and be proud of themselves. Schools that use reward systems like house points or online tools like ClassDojo can make learning a fun experience and boost their confidence at the same time.

Offer free school meals

Looked-after children could be eligible for a premium grant to cover free school meals. This means they get a healthy, nutritious lunch, which is key for effective learning and keeping their energy up during the day. It also supports foster parents and enables them to use their fostering allowance to cover other important childcare costs.

Help children build social skills

Children in foster care may have experienced social isolation, which can impact their social skills and ability to form healthy relationships with peers. Schools can provide opportunities for children to build social skills, such as through group activities, clubs, or sports teams. Teachers can also encourage children to participate in classroom discussions and work collaboratively with their peers.

Collaborate with foster parents

Foster parents play a vital role in the lives of the children they care for, and schools should work closely with them when it comes to the child's education and welfare at school. This could include having parent-teacher conferences, providing regular updates on the child's progress, and inviting them to school events. At ISP, we ensure everybody in the child's network collaborates with the school to achieve the best possible outcome. From teachers and foster parents to therapists and education advisors, everyone is responsible for making school a positive and successful experience.

Promote understanding and awareness

It is crucial for schools to promote understanding and awareness of the challenges faced by children in foster care. Teachers and staff should be trained in the unique needs of these children and how to best support them. They should also create a culture of inclusion and empathy, where all children feel welcome and supported. Students could learn about diversity in specialist school assemblies, or they could introduce a kindness programme to engage pupils in being compassionate to their peers.

Provide transition support

Life beyond primary or secondary school can be a daunting prospect for children in care, especially those with SEN, mental health or behavioural problems. This is why foster parents and schools need to help children navigate moving to a new educational tier so they can build resilience and not fear change. Schools can provide resources, run workshops and provide access to wellbeing officers to ensure children feel ready for their next venture. For those moving onto college or leaving the education system, schools often invite higher education coaches to run one-to-one sessions and set up work experience for Year 11s, so they get a taste of the working world. It's important that foster parents regularly communicate with the school to ensure their young person is utilising the support offered and talk to their young person about concerns or worries.

Share the right information amongst staff

It's so important for teachers and other staff members (such as the school nurse, playground attendants etc) to have information about a child in care so they can safeguard them and support them appropriately. For example, a child who has suffered abuse may find changing into their P.E. kit a triggering experience. If the right staff members have the right information about a child in care, they can put measures in place to ensure school is a safe place for them.

Offer a designated point of contact

Schools can offer a designated point of contact, such as a social worker, pastoral care staff member or SENCo (special education needs coordinator), for children in care and their foster parents. This point of contact acts as an advocate for the child and liaises between the school and the child's foster care network. They also provide support and guidance to foster parents on how to best support their child's educational needs.

Create a support network

Schools can create a support network for children in care, including peer mentors, support groups, or buddy systems. These programmes can provide children with social and emotional support, help them build connections with their peers, and improve their overall wellbeing.

Provide access to counselling services

If a child has faced a lot of turmoil in their young lives, navigating the ups and downs of school life can be difficult. That's why there should be school counsellors to talk to children when they're feeling particularly vulnerable. They might be having an issue with a classmate that they don't know how to handle, or a fall-out with a friend is causing them a great deal of pain. School counsellors should be looking out for the welfare of young people in foster care to ensure they feel safe and happy at school.
While a school counsellor can be helpful, some children will have more complex needs that require special attention. That's why children in care with ISP have access to therapy services outside of the classroom too. These include psychotherapy, cognitive behavioural therapy, speech and language therapy, art and play therapy as well as anger management and therapy for sexually harmful behaviours.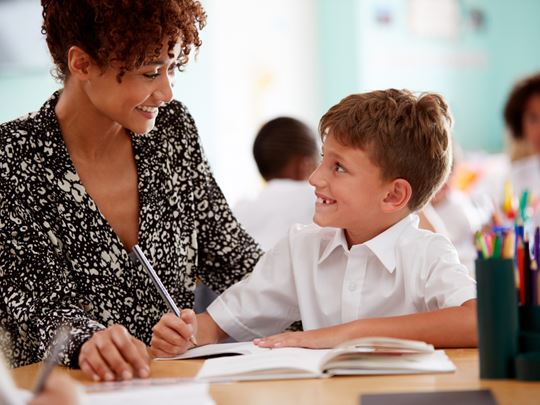 At ISP, we do everything we can to ensure the children in our care have a positive school experience. We want them to discover their passions, feel excited about the future and go on to be their own success stories. We achieve this through therapeutic fostering. By placing the child and their foster family at the centre of a team of experts, we create individual care plans tailored to each child's unique needs.
If you're interested in finding out more about how we help transform the lives of young people in care through therapeutic fostering, please get in touch. Our expert team are here to answer any questions you have. Already fostering with another agency but considering a transfer? We'll always treat your enquiry with the strictest confidentially.