10 Questions To Ask When Transfering Foster Agency
If you think you need to change fostering agency, make sure to have these questions up your sleeve so you can be sure you make the right decision.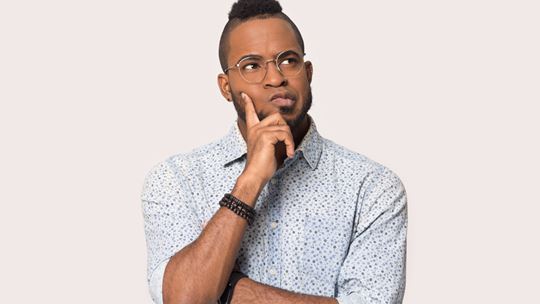 Reasons to transfer foster agency
When we speak to foster parents who have transferred to ISP, we find the main reason for wanting to change foster care agencies is due to a lack of support. However, we understand there are a number of motivations for considering a transfer. You may not be being matched with children who you're able to care for, or you might not be getting many referrals at all. Perhaps the pay doesn't generously reward your hard work, or you're feeling as though yours and your foster child's voices aren't being heard by your current service.
Whatever the reason may be, we know it's not a decision any foster parent will take lightly. That's why we've put together a set of questions to ask each prospective agency so that you can be confident you make a decision that's right for you. 
10 Questions To Ask When You Want To Change Fostering Agency
I have a foster child, can I transfer agency?

If you have a foster child already in your care, you can absolutely transfer fostering agency, but you'll want to ensure the agency you choose will go above and beyond to ensure the child's needs are the number one priority. Both during the transfer process and beyond. Find out more about how to transfer foster care agency with a child in your care below.

What level of support do you offer foster parents?

This is such an important question to ask when you're looking to change fostering agencies. You want to be confident that your new agency offers both practical and emotional support so you're able to do the best job you possibly can. From regular supervision and professional back-up to 24/7 support, we place you and your foster child at the centre of our 'wrap-around' support package. This means access to highly qualified therapists, social workers, counsellors and advisory teachers is never more than a phone call away.

What support do you provide for foster children?

As an agency who specialise in caring for children with complex needs and troubled lives, we work hard to ensure they feel valued, safe and secure. Everything we do is built around providing a positive support system for foster children to help them grow and reach their full potential. From in-house therapists and education plans to developing critical life skills and staying safe online, there's nothing we won't do to help our young people build a bright and prosperous future.

How much do you pay your foster parents?

It's not the main motivation to foster, but finances plays a big part in all of our lives. If you're thinking you want to change foster care agency, make sure to discuss the allowances upfront. The exact amount will normally be dependent on many factors, but you want to get a sense of how much they value and reward the truly amazing work that foster parents do. If you have a child in your care, you also want to ensure that the allowances will cover everything your child needs. At ISP, we pay incredibly generous foster care allowances to reflect the specialist skills, knowledge and experience of our foster parents.

What amount of respite do you offer?

If you want to transfer fostering agency, don't forget to consider respite because everybody needs a break; especially foster parents who work tirelessly around the clock to care for vulnerable children. Whenever a family needs a break, we work hard to keep a level of stability for the children in our care. This means placing the child with the same carers for respite, or having play dates and introductions before meeting new respite foster parents. We offer 22 nights of respite care a year, which gives you the chance to recharge your batteries while your foster child stays with another trusted family.

Are there social events for foster families to attend?

Attending social events with other foster families is not just a fun day out, but it also provides you with a great support group. This is why you should ask whether any prospective agencies invest in bringing everyone together and value the importance of fun! After all, we work with children who want nothing more than to experience a normal childhood filled with friends and fun experiences. We hold regular lunches, evening activities and days out so you have the opportunity to meet new, like-minded families. Such as our annual ISP Fun Day where families from across the country come together to enjoy fairground attractions, petting zoos, games and delicious food! It's something we all look forward to each year.

What training do you offer foster parents?

Your decision to change foster agency will be based on a number of things, however, it's vital the agency you choose is an advocate for professional development. Every child that comes into care has gone through a unique set of circumstances. That's why foster parents should always have the opportunity to learn new skills and even gain professional qualifications. That's what we offer at ISP. Our first-class training courses give you the chance to own your career and become the best at what you do.

What other benefits do you offer?

Many independent fostering agencies have a range of other benefits to offer foster parents, so make sure to ask what these are. For example, at ISP, we give our foster parents extra allowances for holidays, summer activities and school uniforms, as well as access to hundreds of discounts through an exclusive reward platform. 

Can you apply with another foster agency while with a local authority?

Yes, you can. When you decide who you want to change fostering agency to, you'll need to apply. At this stage, you'll let your current local authority know you're registering your interest with another agency. This is not your resignation from your local authority though – simply a notice that you intend to transfer foster care agency.

How long does it take to transfer foster care agency?

You'll be glad to know that the foster care agency transfer process at ISP is fast-tracked, but it might be different at other agencies so be sure to ask about their timescales. We aim to complete the process within 12 weeks, so you can start to reap the benefits of being an ISP foster parent and provide the best care for your foster child.