6 Skills Care Workers Can Bring to a Foster Care Career
If you're a care worker who is looking for a new career path, fostering could be a flourishing career choice.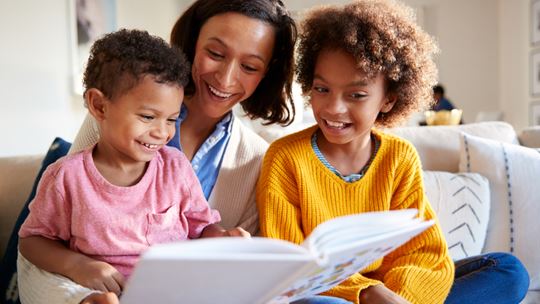 Care workers play a pivotal role in ensuring the health and safety of those less able, which gives them a wealth of experience that could lend itself to a foster career. From interpersonal skills to nursing knowledge, if you're a care worker who is looking for a new career path, fostering could be a flourishing career choice.
Foster care careers for care workers
At ISP, we regard each of our foster parents as a professional, and we provide extensive training in safeguarding, child protection, therapeutic care, attachment, child development, paediatric first aid and more. We are also passionate about career progression for foster carers, so there's the opportunity to gain professional qualifications such as an NVQ3 or a QCF Level 3 in Health and Social Care. This means if you were to change your career to fostering, not only would you get to change young people's lives, but you also get to learn specialist skills and continuously improve in your vocation.
Transferrable skills of a care worker
The responsibilities of a care worker are similar to those of a great foster parent, so here are the main skills you've already got which could help you forge a prosperous foster care career.
Empathy
Empathy requires you to put yourself in the shoes of another person and understand where they're coming from. This is a vital skill that all care workers need to be successful in supporting vulnerable people. For example, if you've had to care for someone with mobility issues, you'll understand the frustration this loss of independence can cause. Being naturally compassionate and kind, but also driven to change people's lives for the better, are fundamental qualities of foster parents too. Children, especially those with a background of abuse, neglect or domestic violence, need the adults around them to understand the root causes of problematic behaviour so they can work with the child to make positive changes.
Resilience
Being thick-skinned and resilient are useful skills for residential care home staff, social care workers and those in domiciliary care. You have to keep a cool head even when in the most stressful of situations, and you can't give up easy either. Caring for people with dementia, for example, can be extremely challenging if they become aggressive or hysterical. Remaining calm and not taking the outburst personally means you're able to assess situations clearly and act in a professional way to get things under control.
These are skills we'd consider foster care requirements too. Fostering children with disabilities, complex trauma and/or learning difficulties can mean dealing with challenging behaviour. They need a foster parent who is able to stay calm and act with a clear mind in times of distress. The resilience you've built up as a care worker will go a long way in helping foster children learn to manage their emotions more appropriately in a safe, secure environment.
Positive outlook
Come rain or shine, good care workers will make an effort to brighten up their clients' day. Entering the room with a sunny disposition can help put people at ease, especially those who are prone to be uncooperative or defiant. Care home staff with a friendly, positive demeanour are more likely to elicit cooperation and build trust, making it easier to administrate tasks such as bathing and feeding.
This trait can also be applied to looking after foster children who may have low moods, pent up frustration or lack of trust in adults. It's been proven that positive energy rubs off on people, creating a domino effect, so if you're able to start each day on a positive note, this can help the set the tone for the child's day too.
Observant
As a social care worker or member of nursing staff for a care home, you'll know how vital it is to be highly observant of people and your surroundings. From noticing new bruises to recognising the signs of declining mental health, you're able to spot changes in your clients' physical and mental wellbeing and take immediate action to rectify things. This level of astuteness is highly desirable in fostering, as children with trauma are more susceptible to self-harm, mental illness and other dangerous behaviours that put themselves or others at risk.
Practical
While being a carer requires you to have a range of emotional skills, it also requires you to be practical, efficient and organised. Clients need to be washed, fed and they may have wounds that need dressing. A good care worker will complete these tasks with professionalism, ensuring there is no shame or embarrassment felt by the client. This is so important, as losing the ability to perform basic levels of self-care is a big loss that can leave people feeling undignified.
Sadly, in foster care, many children have experienced neglect, which means they often come into care with a very limited understanding of personal care and hygiene. Your practical skills would come in extremely handy in helping to teach children the basics in personal care, such as how to brush their teeth, clean themselves and wash their hair. All of this will help children develop independence, which is vital for their growth.
Communication
As they say, communication is key. The responsibilities of a care worker are people-centric, so knowing the best ways to communicate with clients to get the best result is a great skill to have. If you're dealing with a dementia client, you'll need to be careful and considered with your words. If you're caring for an autistic person, you'll know to speak clearly and use precise, concrete language to avoid misinterpretation. This ability to adapt means you could change your career to fostering and impact the lives of many different children who desperately need the care and support of a loving family. At ISP, we specialise in therapeutic fostering, which is designed to help children with complex needs. Some may be hyperactive, others may be withdrawn, so we're always looking for foster parents who are able to communicate, listen and look beyond behaviour to understand the reasons behind it.
Considering a foster career?
If you're a care worker who needs help choosing a new career, we'd love to talk to you to see if fostering is right for you. It's a highly rewarding profession, as not only do you get to directly impact the lives of children and young people who have experienced trauma, but we also make sure you get a generous foster career pay. This, combined with the fact we put a lot of emphasis on training and career opportunities for foster carers, means it could be an ideal new career choice. Plus, there is no upper age limit to fostering – as long as you're over 21, have a spare bedroom and are committed to transforming young people's lives, we'd love to hear from you.
The Right Style Of Foster Care For You