Caring for Your Mental Health as a Foster Parent
Paying attention to your mental health as a foster parent is vital. Learn why mental health matters, how to spot the signs of burnout, and ways to manage your mental well-being.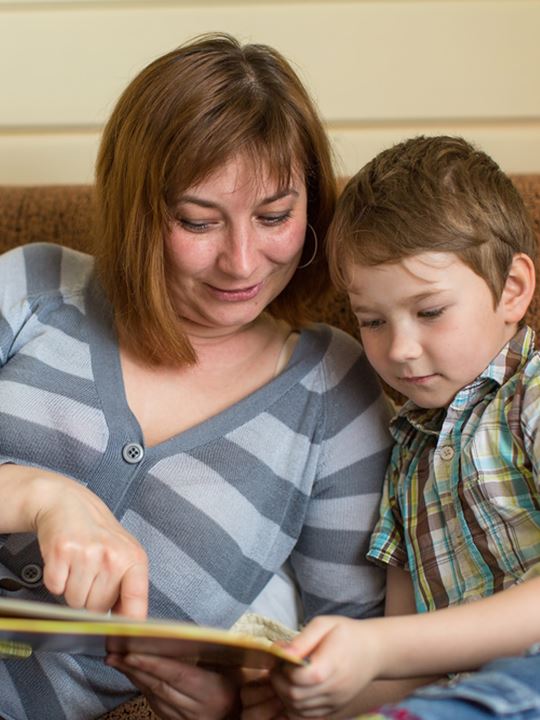 The role of a foster parent is incredibly important, but it requires you to bring your heart and soul, and without the right support, that can sometimes be hard to sustain.  
Caring for children with complex needs, who have survived extremely difficult circumstances, takes energy, commitment, vigour and a huge amount of resilience.
What our children need from us to support them to grow, develop and recover from trauma, is best given when we too are able to be cared for, nurtured, valued, appreciated and supported.
As the saying goes 'you can't pour from an empty cup', and whether you fill your cup through self-care, quality time with your support network, therapeutic fostering training, or reflective practice – paying attention to where you're at, and seeking support when you need it is a very important part of the role.
Why foster p

arent mental well-being

matters

 
Mental well-being can have a huge impact on your thinking, behaviour, and mood. When we struggle in this area, it can have a pervasive impact across lots of areas of life, and perhaps most significantly, on relationships.
Because relationships are the 'engine' of therapeutic foster care, it's particularly important to attend to mental well-being, keep topping up your cup, and reaching out for support when you need it without guilt or shame.
The impact of caring for young people with trauma
As a foster parent, you devote so much of your time to supporting the children in your care to overcome difficult childhood experiences that have led to trauma. This can result in little or no time to take care of yourself, which can lead to exhaustion, isolation, and feeling hopeless and helpless if you do not spot and respond appropriately to the warning signs.
We know foster parents come into this role because of their big hearts and genuine desire to help – but not doing what is necessary for your own mental well-being can be counterproductive.
At ISP, it's crucial that you feel understood and heard, and that you have a support system around you to give you the care and compassion you need in order for you to do the best job for the child in your care.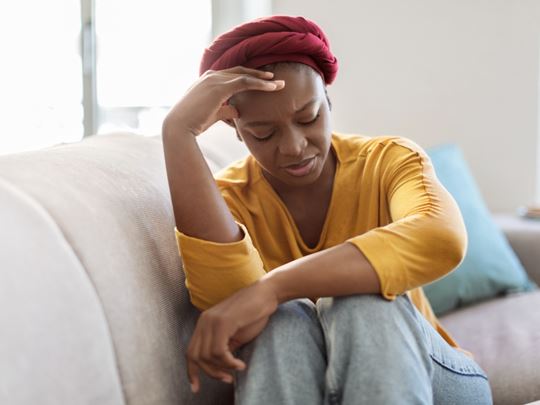 Foster p

arent burnout symptoms
Foster care is a full-on role. But if you're feeling overwhelmed on a daily basis, and don't have the time or energy to look after your own needs, then you might be experiencing foster parent burnout. 
Some of the signs of foster parent burnout can include:
Having a short temper

Feeling like you need distance from your child

Feeling exhausted (mentally and physically)

Having trouble sleeping

Feeling anxious and isolated

Lacking motivation for everyday tasks

Doubting your abilities

Having brain-fog

Showing signs of obsessive-compulsive behaviour

Feeling unwell or rundown
How to Manage Foster Parent Burnout 
Recognition, acknowledgement, and prevention are paramount when it comes to foster parents' mental health. But how can you look after your own mental health when you are busy taking care of the needs of your young person?
Here are some easy-to-implement self-care tips that can help you stay in a healthy headspace while you continue to do the life-changing work you do for vulnerable children. 
1) Make time for yourself
We know it's easier said than done, and you're unlikely to have much time for yourself, but it's important that you factor in some time to relax and do the things you enjoy.
Try to grab pockets of time when you can to do something you enjoy:
Listen to a podcast while you go for a walk

Sit down and read one chapter of a book

Enjoy a cup of tea in the garden while listening to the birds

Phone a friend for a chat
Doing small acts of self-care regularly can help to keep your cup topped up and your mental well-being in check.
2) Use the support around you
At ISP, there is 24/7 support all around you, with wrap-around care and access to highly qualified professionals, including therapists, social workers, fostering advisors, and advisory teachers.
As well as the support you have from your fostering agency or local authority, it's important to have a personal support network of friends and family who can be there for you when you need it.
Don't keep your feelings bottled up. Rely on the support around you and use it to help yourself feel better.
Journaling can be an effective way to maintain good mental health and well-being.
Talking often helps, but sometimes working through your worries by writing them down can be a positive step too. Many people also find it to be extremely cathartic in times of stress.
You can find some ideas here.
4) Connect with other foster parents
Sometimes, there's no better person to speak to than somebody who truly understands how you may be feeling. That's why at ISP, we arrange lots of opportunities for you to connect with other foster parents - whether it's through our support groups, events, or informal lunches, you can build a really strong network around you.
Our families also have a fostering advisor assigned to them. This is someone who has either fostered in the past or is currently fostering, so they can provide you with practical advice and a great listening ear.
Whether it's a calming massage, getting your hair done, going for a swim or a walk, or just reading that book you've been desperate to read for ages, self-care can provide balance and manage your mental well-being.
Remember, if you are running on empty, you probably won't be able to provide the best care that your child needs.
If things are getting on top of you and the everyday necessities are weighing on your mind, compile a to-do list you can tick off as you go. This includes setting aside quality time for yourself and the child in your care.
Writing it down can make things more manageable and identify priorities and what can wait. And if you need help, ask for it. Asking for help doesn't mean you are failing, it shows that you are strong enough to seek support when you need it.
Mental health support for foster parents matters
At ISP we understand how important our foster parent's mental health is. We know that in order for you to provide quality care and love for the children in your care, you need to look after yourself as well. That's why we offer mental health support for foster parents throughout every stage of the fostering journey. 
Burnout from parenting is normal, but fostering a child with complex needs takes a lot of patience, compassion, empathy, and love. No matter how much you love your child and your role, this compassion needs to be received by you as well as given by you. That's why we're there for you every step of the way, providing the support and guidance you need to look after yourself and the child in your care.
To find out more about fostering with ISP, please enquire today and our friendly team will give you a call back. We'd love to answer any questions you might have.