ISP Enfield Receives Fifth Ofsted 'Outstanding' in a Row
ISP Enfield receives their fifth consecutive 'Outstanding' in their most recent Ofsted inspection - they've been 'Outstanding' for 15 years!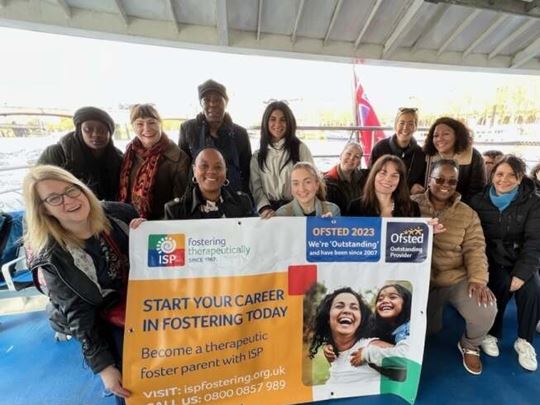 We're absolutely thrilled to announce that our Enfield and South London team has recently been recognised as 'Outstanding' in their latest Ofsted inspection for the fifth time in a row.
They've now been Ofsted Outstanding for 15 years, and this year were commended for matching children with families of the same or familiar cultural or linguistic background as well as having a strong child-centred ethos.
The report said: "The cultural diversity of this agency is a significant strength. Children learn about Black history and share their knowledge with others.
"Children make exceptional progress from their starting points because they are cared for by devoted and valued foster carers who receive consistent support from a dedicated and multidisciplinary team of professionals."
Annaya Constantin was described by Ofsted as an 'inspirational manager'. She has been the registered manager at the therapeutic fostering agency since October last year and was deputy manager prior to this.
Annaya said: "It has been a real team effort to get another Outstanding result which is a huge achievement, and I couldn't be more proud of the team!
"We strive to put our children, young people, and foster parents at the heart of everything we do, so to know they described the agency as 'like a family' is truly heartwarming. There is nothing quite like knowing that you are changing children's lives every day, but to hear feedback like in this Ofsted report means the world to us all."
Fiona Brook has been a foster parent with ISP as part of the South London and Enfield team for more than six years, and is pleased to have contributed to this result.
Fiona said: "I feel so proud to be part of such a brilliant team of foster parents at ISP. Fostering is an incredible thing to do, and something which I am so glad I pursued so many years ago.
"The connections fostering enables you to build with children who have been through so much is indescribable and ISP is an incredibly supportive agency to be a part of."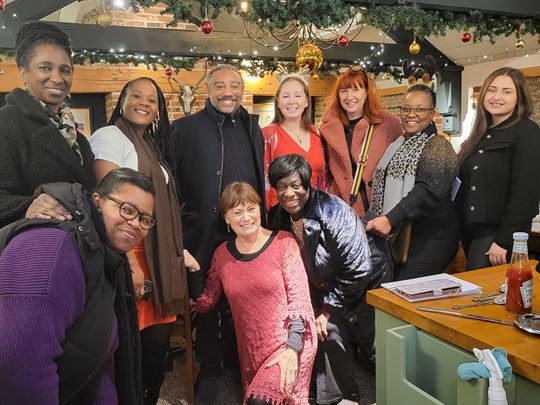 There are currently 97,000 children in care on any day in the UK and 56,000 fostering families which provide care.  The number of children in care in the UK is expected to rise to more than 100,000 by 2025.
It was announced in the recent Budget that foster parents will see an increase of more than 80 per cent in the amount of money they can take home tax-free.

Annaya and the team are hoping this tax relief will encourage more people to consider fostering, so they can make a real difference to children who need loving and stable homes.
Annaya said: "Fostering is an incredible thing to do which makes a real difference to children and young people's lives on a daily basis.
"Foster parents were already eligible to take a considerable amount of money home tax-free, but the Government's latest change to qualifying care relief (QCR) provides foster parents with an even greater financial security blanket.
"Fostering is a vocation and so it is nice to see national recognition of this in the recent Budget - we invite anyone interested in becoming a foster parent to get in touch with us for more information."
If you're interested in fostering in London, complete the enquiry form below and one of our friendly fostering advisors will be in touch.