Paulines Fostering Story
Pauline, who's been fostering for over nine years, shares how she found her true passion in fostering teenagers, and why it's the most rewarding experience.
Pauline, an ISP foster parent, fosters with her partner, Ian. Pauline and Ian have been fostering for over nine years now, the past 3 of which have been with ISP.
Before becoming a full-time foster parent, Pauline worked in a school for 16 years as a learning behaviour mentor where she worked with a lot of primary school children, some of whom were in care.
She became a full-time foster parent when she was made redundant. Fostering was something Pauline always wanted to pursue, she said: "I wish I had started earlier, it is very rewarding indeed".
Since 2014, Pauline and Ian have fostered 13 young people - all teenagers - and they believe that fostering teenagers is where their strength lies.
The oldest child she fostered is now 23, and has a child of their own. Pauline says that she is still in contact with them and they share a great friendship.
When it comes to teenagers, Pauline believes that the most important way to get through to them is to show them that you are accepting of their past. She said: "It is important to give young people a clear message that you're non-judgemental and that you're there for them, to nurture them, and to love them while they're with you."
Pauline said: "What I have learnt is that young people are very resilient, we often think of how they must be feeling. They seem so resilient, but then we know that deep down inside they're probably not but they're feeling like they've got to put on this brave face about what they're going through." Pauline explained that these children are often feeling a "storm of emotions" and it's the role of any foster parent to take into account how any young person is feeling.
Another aspect of fostering teenagers is understanding that you will often see how you've positively affected their lives after they have moved on. Pauline said: "For me, the biggest transformations have been when they move on, get their own flat to live in, and you hear that they've got a job… It's just the pathway they've had, it's a very different pathway to what could've been for them, and it just makes your heart melt that you've been a part of that journey for them.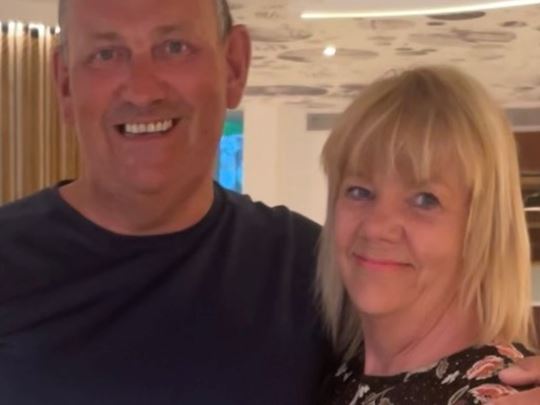 "The rewards that come with this job are many, but sometimes they are after they (foster children) have moved on that you see the rewards and how they've done"
When you foster children and young people, it's really important to have a strong support network around you.
Pauline has found great support within ISP and has regular meetings with the team to support her through her fostering journey.
She said: "We are really really fortunate because we've got fostering advisors, supervisors, social workers, out-of-hours service, therapists, an amazing educational teacher who ensures that the children get the best possible education that they can get, plus the referral team."
As a foster parent, especially while fostering teenagers, it is important to know your capacity and recognise what works best for you so that you are taking care of yourself, and the children and young people in your care.
Pauline said she always feels supported and valued as part of the ISP team: "You are constantly reassured and made to feel worthy, and like you're really important, which is lovely"
ISP is very child-focused, the team thinks about the children's needs and treats every child as an individual.
Pauline is very content with her experience with ISP so far. She said: "There is an amazing support network to ensure that we (foster parents) can deliver the best possible outcome for our children."