Rewarding jobs working with children with special needs
If you have a passion for supporting children with disabilities, autism, and other additional needs, there are numerous remarkable career paths available to explore.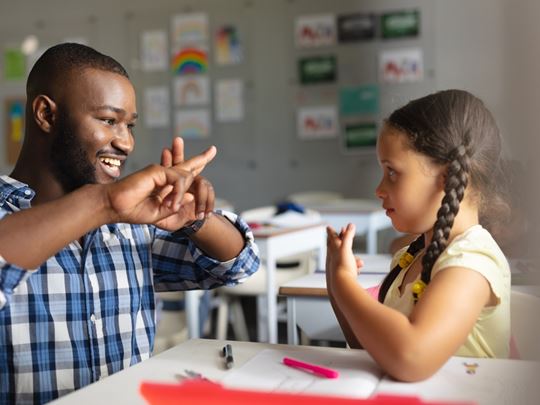 Working with children who have complex needs can be one of the most rewarding experiences of your life. A child with additional needs requires extra attention and specialist support in different areas of their life, such as their health, special education needs, mobility or communication.
There are different disabilities, medical conditions, behavioural and developmental disorders that can cause a child to have additional needs. It takes a special kind of person to work with children who require extra care, but for those who are up to the challenge, the rewards can be immeasurable.
If you're keen to help children with disabilities, autism and other additional needs, there are some fantastic careers out there to consider.
Jobs that help children with special needs
There are many different jobs and career paths that involve working with children with special needs. Here are a few examples.
1. Special education teacher
Special education teachers work with students with a range of disabilities, including physical, emotional, and learning disabilities. They may work in public or private schools, providing specialised instruction and support to students with special needs.
2. Speech and language pathologist
Speech and language pathologists work with children who have speech, language, or communication difficulties. They may work in schools, clinics, or hospitals, providing assessment, diagnosis, and treatment services to children with special needs. Helping children express their needs, learn how to vocalise and hit new milestones with their communication is a really fulfilling career.
3. Occupational therapist
Occupational therapists work with children who have physical, cognitive, or developmental disabilities. They may work in schools, clinics, or hospitals, providing support and therapy to help children improve their functional abilities and gain independence.
4. Behavior analyst
Behavior analysts work with children who have behavior disorders, including autism spectrum condition (ASC) and other developmental disabilities. The work they do is focused around helping young people with special needs improve their behavior and social skills so they can lead happier lives.
5. Social worker
Social workers work with children and families to provide support and advocacy services, such as within an independent fostering agency like ISP. They often do a lot of work around helping children with special needs access the resources and services they need to thrive.
6. Child life specialist
Child life specialists work in hospitals and other healthcare settings, providing emotional and social support to children with medical conditions or disabilities. They may help children cope with medical procedures, provide play therapy, and work with families to provide a supportive environment for the child.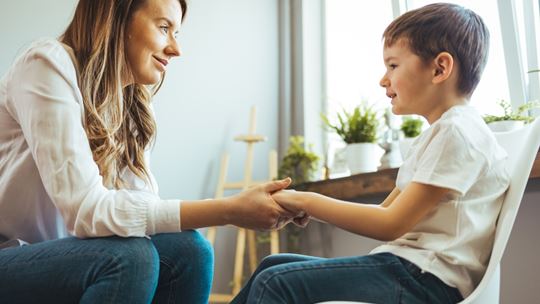 7. Foster parent
Fostering as a career is one of the most rewarding jobs you can do, and there are many different types of fostering to consider. Children in care with additional needs are some of our society's most vulnerable people. Not only would you be providing a loving home, but you'd also get to have a big impact on their growth and development.
Children in foster care often come from abusive, neglectful or violent households, and desperately need the stability and support from caring foster families. What's more, to become a foster parent, you don't need prior qualifications or experience. When you foster with ISP, you'll receive all the professional training you need to become an expert in providing quality care to young people with complex needs.
One type of fostering that is extremely beneficial for children with additional needs is respite foster care. This is where you provide short-term care to a child, typically over weekends or during school holidays, to give their foster family a chance to rest and recharge.
Caring for a young person with special needs is a demanding job, and as such, foster families need time to unwind so they can be in a better position to support the child in their care. Respite foster parents play a big role in supporting families of children with special needs, and it's a chance to make a positive difference to a child's life.
Respite care is always carefully planned to ensure the quality of care continues and the child's needs are met. ISP respite foster parents are paid up to £75 per night, per child, and is a fantastic way to give back to your community and care for a vulnerable young person.
Benefits of fostering a child with special needs
It really is a job like no other. Here's why you should consider a career in fostering children with special needs.
Make a difference in a child's life
Children with special needs often require extra care and attention, and by providing them with a safe and nurturing home environment, you can help them to reach their full potential.
Many young people in foster care with special needs are removed from their birth family because their needs aren't being met, or they've suffered from abuse or neglect which leads to childhood trauma. They deserve to be given the chance to thrive, even in the face of adversity, which is what the work of a foster parent is all about.
Develop new skills and grow professionally
Another benefit of fostering a child with special needs is the opportunity to learn and grow. Fostering a child with special needs will expose you to a range of challenges, which will require you to develop new skills and strategies to manage.
This can include learning how to communicate with non-verbal children, developing behaviour management techniques, and providing specialised care for medical needs. These new skills can help you grow both personally and professionally, and can be beneficial in your future career endeavors.
At ISP, we care deeply about our foster parents' career progression. That's why we offer such an extensive catalogue of training programmes. Alongside mandatory training, we have a therapeutic fostering pathway, specialist training courses and also the opportunity to study for professional qualifications, such as NVQ3 or a QCF Level 3 in Health and Social Care.
Feel fulfilled in your career
Fostering a child with special needs is an immense source of joy and fulfillment. While it may come with its own set of challenges, it can also provide moments of pure joy and celebration. Watching a child achieve milestones or make progress in their development is incredibly rewarding and can give you a sense of pride and purpose.
Fostering a child with special needs can provide an opportunity to connect with a community of support. Here at ISP, our foster parents build strong relationships with other foster parents, as well as with professionals such as our in-house therapists and supervising social workers (SSWs).
These connections can provide valuable support and resources, as well as a sense of belonging and camaraderie.
Supporting birth families
Children with special needs can also have a positive impact on the child's birth family. By providing a stable and loving home, foster parents give families time and space to work through their issues.
Facilitating contact between the family and child is also another big role of a foster parent, which is important for the chances of reunification.
While foster care is intended to be a temporary arrangement, many of our foster parents go on to develop strong bonds with the children in their care. Even if the child eventually returns to their birth family or is adopted by another family, you can take pride in knowing that you played a meaningful role in the child's life.
Whether you foster a child short-term or have them on a long-term basis, you're sure to make lasting bonds with the young people you care for.
Tips for fostering a child with special needs
If you are considering becoming a foster parent to a child with special needs, there are a few tips that can help you to prepare for the challenges and reap the benefits of this rewarding career path.
1. Educate yourself
One of the best things you can do before becoming a foster parent to a child with special needs is to educate yourself about the child's condition. This can help you to better understand their needs and develop strategies for providing specialised care and support.
When you foster with ISP, you'll always receive as much information as possible about the child coming into your care, and we'll support you every step of the way and ensure you have the right tools, knowledge and resources to meet the child's needs.
We provide mandatory and specialist training for foster parents, which we'll absolutely encourage and support you on, but extra reading and homework is always a bonus.
2. Build a support system
Fostering a child with special needs can be emotionally and physically demanding, so it is important to build a support system. This can include friends and family members, as well as professionals such as therapists and social workers.
From practical support such as doing the shopping or helping with household chores, through to emotional support when days are particularly tough, support systems are a valuable crutch for foster parents.
3. Develop a routine
Children with special needs often thrive on routine and structure, so it is important to develop a consistent schedule for the child. From set mealtimes to having a structured morning ritual, this can help them feel secure and supported in their new environment.
4. Practice self-care
Fostering a child with special needs can be emotionally taxing at times, so it is important to practice self-care. This can include taking breaks when needed, engaging in activities that bring you joy, and seeking support when necessary.
At ISP, we offer 22 nights paid respite care, which allows you to rest and recharge while your young person is safely cared for by another ISP foster family. You can use this time however you want to, but we know looking after a child with special needs can be tiring, so it's important you take a break to avoid experiencing burnout.
5. Communicate effectively
Communication is key when it comes to fostering a child with special needs. It is important to establish open and honest communication with the child, their birth family, and all of the professionals involved in their care. This helps to build trust and positive relationships, and can ultimately support the child's well-being.
6. Advocate for the child
As a foster parent to a child with special needs, you may need to advocate for the child's needs and rights. This can include working with the child's school to ensure they receive appropriate accommodations, advocating for necessary medical care, and supporting the child's emotional and social development.
7. Embrace the rewards
Looking after a child with special needs can be challenging, but it can also be incredibly rewarding. Embrace the moments of joy and celebration, and take pride in the positive impact you are making in the child's life.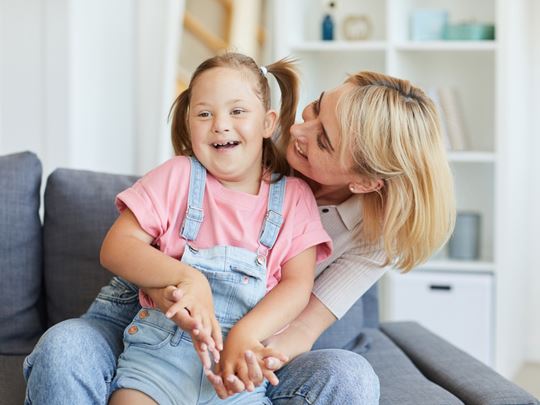 Could you foster a child with special needs?
If you've got patience, empathy, understanding and resilience, you could make a fantastic foster parent to a child with additional needs.
We are the pioneers in therapeutic foster care, which places the child and their foster family at the centre of a team of experts, who all work tirelessly to ensure the child receives the right care and accesses the right treatments that'll help them thrive.
Please get in touch today to learn more about fostering and whether it could be your next career path.
The fostering journey
The process may not be as difficult as you think – we'll aim to complete your fostering assessment within 4-6 months, but we'll always move at a pace that's right for you.