Looking for jobs that help others? 5 reasons to consider fostering
If you're interested in helping people and making positive change in the world, you should consider a highly rewarding career in foster care.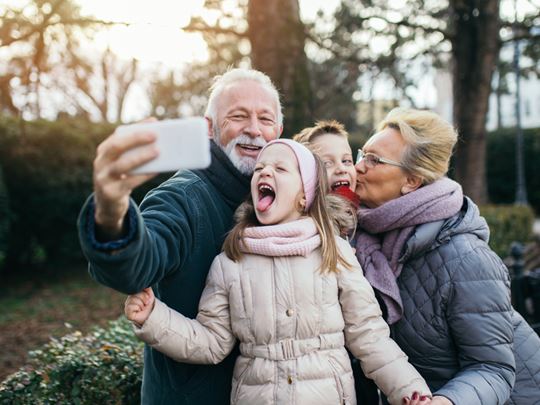 Deciding to have a change in career can feel quite scary, but if you're considering jobs that make a difference to people's lives, such as foster care, it'll be a journey worth embarking on. After all, our life's work should make us feel satisfied and give us purpose. Fulfilling careers that help people and children overcome adversity are incredibly rewarding, but also selfless.
Fostering isn't always the easiest job in the world, but it allows you to directly influence positive change to make young people's lives better.
5 reasons why fostering is one of the most rewarding careers
Here's why you should consider a change of career and become a foster parent to give vulnerable young people the love, care and support they desperately need.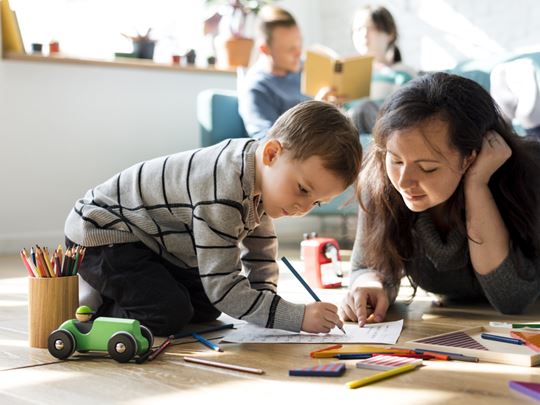 1. You get to help transform a child's life
When it comes to jobs that help others, fostering is certainly up there. In the UK, around 30,000 children enter the care system each year, with the main reasons being neglect and abuse. These young people have had extremely difficult childhoods and urgently need a foster home while it's not safe or feasible for them to stay with their birth families. The role of a foster parent is critical in providing that much needed stability for children who could feel like their worlds are falling apart. You're there to give them love, comfort and security, but you're also there to nurture them and help them heal from their pasts.
At ISP, all of our foster parents are trained to provide specialist therapeutic care that is designed to help those with more complex needs make extraordinary progress and go on to lead happy, healthy lives. In a nutshell, the work a foster parent does is transformative, as you're giving children the chance they deserve to flourish and reach their full potential after having experienced trauma at a young age.
2. You help families during times of crisis
Fostering is one of the most fulfilling jobs because the work you do has a ripple effect on an entire family. After all, we want to reunite children with their birth families once (and if) it's suitable to do so. This is why the care you give a child while they're unable to live at home goes a long way in bringing families back together. Whether it's short-term fostering for a couple of months, an emergency placement for just a few nights or long-term foster care, fostering gives everybody involved time to work on finding a resolution while keeping young ones safe.
How long a child remains in foster care will depend on their unique circumstances. At ISP, we tailor our therapeutic care plans to each child's specific needs, and surround them with an integrated team of professionals who ensure their wellbeing is at the heart of every decision.
3. You make bonds that last a lifetime
If you're looking for a rewarding career that goes beyond just being a job, fostering could be for you. You really do get to touch the lives of so many young people, and they often stay in your hearts forever. Many of our incredible foster parents have kept in touch with children they've cared for, long after they've moved on and have entered adulthood. From attending weddings and graduations to becoming foster 'grandparents', the bonds you build throughout a career in fostering are truly special.
4. Your family can learn a lot through fostering
There are many jobs that help others, but fostering can be a rewarding experience for your whole family, especially if you have your own children at home. Fostering can help the birth children of foster carers learn important life lessons and social skills, such as sharing, developing compassion and empathy and not shying away from responsibility.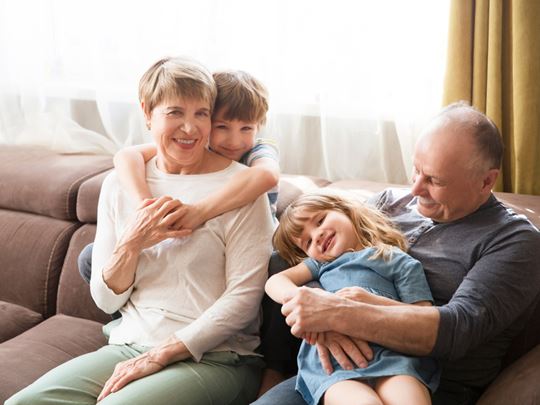 5. With ISP, it's one of the rare jobs that help people and pay well
Fulfilling careers where you get to help people and make a positive difference doesn't always come with a fulfilling salary. Foster care payments differ between agencies, and tend be significantly lower if you foster with your local authority (LA). However, at ISP, we're an independent fostering agency (IFA) that pioneered therapeutic foster care. We see our foster parents as fellow professionals, and as such, reward their dedication, hard work and expertise with an extremely generous fostering allowance.
The amount you can expect to receive depends on a number of factors, such as your experience and location, but we pay between £479 - £620 per week, per child. It doesn't stop there though, as we also offer other benefits such as a holiday and summer activity allowance, clothing payments, and access to our exclusive rewards platform.
Want to know how to find a rewarding career in foster care?
It's important you do your research and talk to as many different agencies as you can to ensure you're making an informed decision about your change in career to fostering. You don't need to have any experience to foster a child because at ISP, we offer an extensive training programme designed to give you all the knowledge, skills and tools you need to provide the best care to a vulnerable child. You can have a rewarding career in fostering as long as:
You're aged 21 or over
You have a spare bedroom a foster child can always call their own
You have the legal right to work in the UK
You have the time, energy and passion to transform a child's life
Why not start by getting in touch?
One of our fostering advisors will get back to you for a quick chat where you can ask any question about ISP or foster care in general.
Or download our Introduction to Fostering Guide for an in-depth overview of therapeutic fostering, the benefits of being a foster parent and the steps to take to become one.