Black History Month Activities for Kids
We've put together some simple ideas for Black History Month that you and your family can get involved with.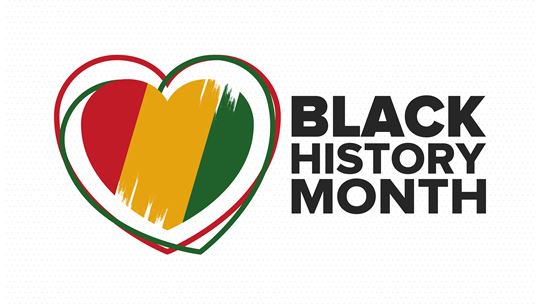 This year's Black History Month theme, "Celebrating our Sisters," provides us with an opportunity to learn about the vital role that Black women have played in shaping history.
The theme aims to:
Shine a light on the remarkable achievements, contributions and historical significance of trailblazing Black women throughout history.
Foster a deeper understanding of Black history and culture within our communities.
Raise awareness of the challenges faced by Black communities, so we can all become better allies.
With this in mind, we've put together some simple ideas for Black History Month that you and your family can get involved with.
Jump to: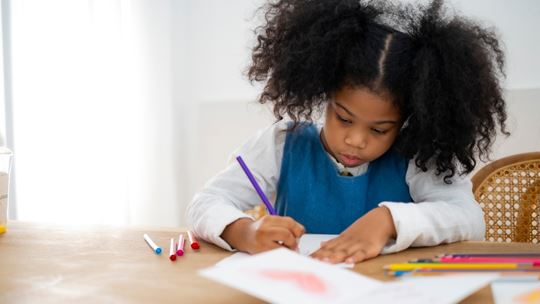 1) Design a poster featuring a Black person who inspires you
Spend an afternoon where you each create a poster about a Black person (past or present) who inspires you. Adults should get involved too!
While you're creating your posters, talk about who your poster features, why they inspire you, and some of the things they've achieved.
Bonus: You could even listen to some of your favourite music by Black artists or pop on a playlist like this one to help you discover new sounds.
2) Scavenger hunt
Organise a scavenger hunt where your children search for clues related to Black history. Each clue can lead to a fact about an important Black figure.
Here's a Black History Month scavenger hunt we've found to help you get you started.
3) Visit a museum or exhibition
Take your children to a museum or exhibition that focuses on Black history, art or culture. A great day out for half-term.
Here are a few that we recommend adding to your list of places to visit:
4) Write a poem or short story
Towards the end of Black History Month, encourage your children to write a poem or short story about the things they've learned about Black history. Or simply spend some time talking about what you've learned over a nice hot chocolate and pack of cookies.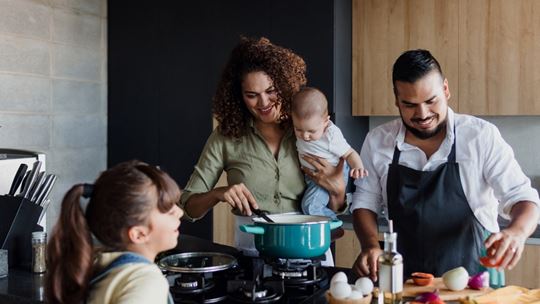 5) Cook an African or Caribbean-inspired dinner together
Exploring cultures through food helps you unlock an appreciation for different flavours and culinary traditions.
As a family, search for recipes online or buy a new cookbook, agree what you'd like to try, and cook it together.
Some recipe ideas:
Little Leaders: Bold Women in Black History
By Vashti Harrison
Reading age: 4+
Features short biographies of Black women who made significant contributions to history.
Little People, Big Dreams: Muhammed Ali
By Ma Isabel Sánchez Vegara
Reading age: 4+
Introduces young readers to the inspiring life of boxing legend Muhammad Ali, highlighting his determination and accomplishments.
Africa, Amazing Africa: Country by Country
By Atinuke
Reading age: 7+
A vibrant exploration of the diverse cultures, landscapes, and traditions of Africa.
Black and British: A Short, Essential History
By David Olusoga
Reading age: 12+
A child-friendly overview of Black British history, from ancient times to the present, offering valuable insights into the contributions and challenges faced by Black people in Britain.
By Zazi Ziwelene & Zindzi Mandela
Reading age: 6+
This picture book provides a heartfelt glimpse into the life and legacy of Nelson Mandela, as seen through the eyes of his grandchild.
Run the Show like CEO Oprah Winfrey
By Caroline Moss
Reading age: 9+
A fun and informative book that introduces young readers to Oprah Winfrey's journey to success and the principles that guided her along the way.
Our Story Starts in Africa
By Patrice Lawrence
Reading age: 8+
A captivating exploration of African history, culture, and achievements, highlighting the continent's rich and diverse heritage.
Young, Gifted and Black: Meet 52 Black Heroes from Past and Present
By Jamia Wilson
Reading age: 8+
A collection of inspiring biographies featuring influential Black figures, from historical heroes to contemporary changemakers, empowering young readers to pursue their dreams.
10 Black History Month facts for kids
Impress your children at dinner time with some of these facts about Black history. They are great as conversation starters, and can lead to even more meaningful conversations anmd age-appropriate conversations about Black history, race and racism.
Mae Jemison became the first Black woman astronaut in 1992.
Jazz music was born in the United States and has black musicians like Louis Armstrong and Duke Ellington to thank for its development.
During World War II, the Tuskegee Airmen were a group of Black pilots who flew fighter planes. They protected American bombers from enemy planes.
The Underground Railroad was a secret network of people and safe houses that helped enslaved Black people escape to freedom in America.
Diane Abbott was the first Black woman elected to the House of Commons in 1987. She has been a prominent figure in UK politics.
Almost half a million people arrived on a boat (the 'Empire Windrush') from the Caribbean between 1948 and 1973 and played a vital role in post-War Britain. These people are also known as the Windrush generation.
Usain Bolt from Jamaica is one of the fastest runners in the world. He holds the world record for the 100-meter and 200-meter sprints
Mary Seacole is a Jamaican-Scottish nurse who provided care to wounded soldiers during the Crimean War. She is celebrated for her contributions to healthcare and nursing in the UK.
The Notting Hill carnival is the largest street party in Europe, and was started by human rights activist, Claudia Jones, in response to the worst race riots Britain had ever seen in 1958.
Walter Tull was a professional footballer who became one of the first Black officers in the British Army during World War I.
You may also be interested in...