What is diversity in children?
Before we explore why diversity and inclusion is important and how cultural diversity impacts children, we first need to explore the meaning of 'diversity'.
In its simplest form, 'diversity' means a range of different things. When we talk about diversity in people, this can include things like skin colour, ethnicity, culture, religion, disabilities, gender, sexuality, and so much more. These differences are what make us unique, and so diversity should be celebrated from a young age.
Why representation matters?
Karen Simpson is an MBACP accredited therapist who's worked with a number of children and teenagers in our care presenting with issues around culture and identity, low self-esteem, anxiety, depression, and more. Today, she explains the importance of diversity and representation for all children, not just those from minority backgrounds.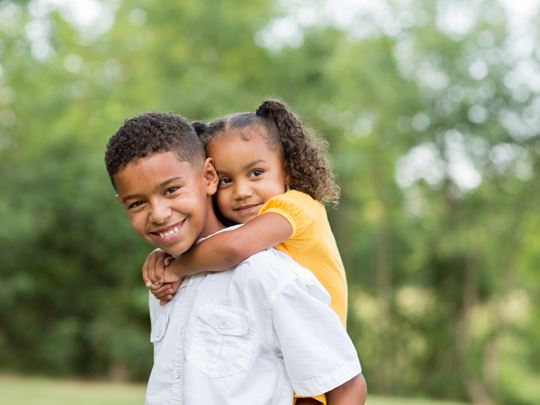 Video Transcript
Representation matters. What books do you have? Are there books written by Black authors? Are there an array of dolls? Do you have dolls that look different? Make your space inclusive, and the child will find their way.
When you have representation in your home, especially in those really early formative years, it breaks down societal stereotypes. That way, the first Black child your child meets when they go to school, isn't so different. If you don't make space for diversity in your home, then the first time they come across differences maybe when they go into the playground, and there's a child there who is Black and looks different.
When I've worked with young people who have experienced racism, a lot of it is ignorance. Things like, "you smell different". Well, yes we do because we use cocoa butter on our skin. The comment is not necessarily meant to be a bad thing but when someone says you smell different, you don't take that as a positive thing. Same with things like, "you look different", "why is your food like that?" and "your food looks different to my sandwich". And if we can in foster care begin to break down those stereotypes by not attending to just one thing at a time, I think we're going to make a really good start.
How to introduce diversity to children?
Teaching children about diversity, by helping them explore and appreciate the uniqueness of everyone around them, is one of the most important life lessons.
Equality and diversity in children can be taught in lots of different ways, from the toys and books you have in your home to the conversations you have with them. And being exposed to diversity from an early age is important for all children. For example, diverse toys can help reinforce positive self-image for a child from an ethnic minority background, while teaching a white child that difference is perfectly normal and something to be celebrated.
Here are just some simple things you could do to support children to value diversity:
Find Resources

Seek out films, TV shows and books that feature diverse characters and break away from any racial stereotypes. Simba + Sloane sell a diverse range of books for children and adults too.

Play and Teach

Evaluate the diversity of the toys in your home. Play is one of the main ways in which children learn, so it's important that all children – not just those from an ethnic minority background – are surrounded by toys and dolls that represent a wide range of backgrounds. Our Kids Trove stock a wide selection of culturally diverse toys and educational resources.

Get Cooking

Cook food from other cultures – make a popular dish together using traditional ingredients, whilst listening to music from a particular culture. You could do this together as a monthly activity where you discover a new culture each time.

Get Creative

Try culturally inspired arts and crafts, such as origami from Japan, paper mache maracas from the Caribbean, or traditional American Indian-inspired dreamcatchers.

Panel and approval

Use religious festivals as a way to learn more about different cultures throughout the year. Learn about how the festival is celebrated and choose some traditional activities to do together as a family. For example, you could make a Rangoli for Diwali or paper lanterns for Ramadan.

Communicate

Talk openly and positively about the differences in people. For example, "Did you hear that boy speak Spanish to his mum and then English to his friend? Wouldn't it be great to speak more than one language?" or "Hasn't she got beautiful curly hair?" This way, you're showing your children how to appreciate and celebrate the ways in which people are different to you.

Stay Open

Try not to shut a child down if they ask a question that makes you feel uncomfortable, instead answer factually and in a positive tone. An example scenario might be if a child asks: "Why is that lady's skin dark?" Your response could be: "Skin contains something called melanin, which changes the colour of our skin. Some people have more melanin than others, which means they will have darker skin. Isn't it beautiful?"

Talk About Stereotypes and Racism

Explain stereotypes and racism in an age-appropriate way. UNICEF have some guidance on how to talk to children about racism.
Useful resources:
If you're looking for more equality and diversity activities for children, then

 

Twinkl

 has lots of ideas to try.
Diversity and children's mental health
When children grow up in a community that respects and values their individual uniqueness, their sense of identity, belonging and self-esteem is strengthened. On the other hand, children who experience racism and discrimination - particularly during those primary school years where they're still trying to figure out who they are - may experience poor mental health outcomes, lower engagement in education and a feeling of isolation. This will have a negative impact on their identity formation.
Parents and carers have an important role to play in raising children who are open and accepting of difference. By bringing up culturally and socially aware children, we're able to break down stereotypes and help prevent racism, bullying and prejudice.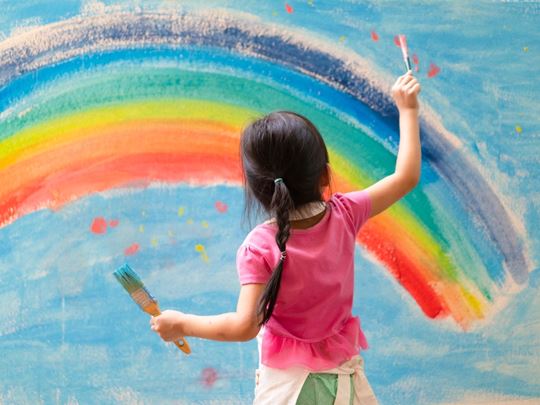 About ISP Fostering
As the leading provider of therapeutic fostering, we've placed children at the centre of our thinking for over 35 years. The children and teenagers in our care come from all different backgrounds and are matched with loving foster families who provide them with enriching childhoods.
In a recent YouTube series, our therapist, Karen Simpson, shares lots of advice around race, religion and identity to help foster parents celebrate ethnic and cultural differences and meet a child's individual needs.
Join our team
Looking to join a foster agency that inspires, supports and teaches? Here at ISP fostering, we're always on the lookout for talented foster parents who want to further their careers with new challenges and a strong support network that can help them thrive and care for children around the UK that need that extra bit of support.
Find out more about transferring to ISP fostering by calling us on 0800 0857 989 or contact us online and we will call you back