Hayley Haughton Joins Our Team
We're thrilled to announce that Hayley Haughton has joined our Bromsgrove team to help deliver our therapeutic services to even more foster families across the Midlands.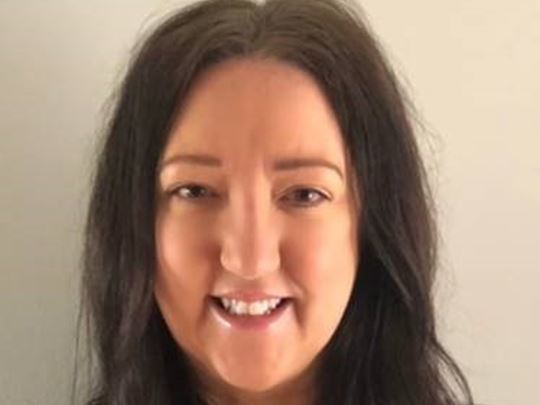 Hayley Haughton has joined our team to deliver our outstanding therapeutic foster care services and support to even more families and children across the Midlands, including Warwickshire, Leicestershire, Birmingham, and more.
We caught up with Hayley, who joined us after leaving her previous role as Registered Manager for By the Bridge, to discover more about her career, her experience so far with ISP and what she hopes to bring to our Bromsgrove team...
Hi, I'm Hayley, I joined ISP in June 2021 as the Fostering Development Manager.
From as far back as I can remember, I always wanted to be a nurse. So after leaving college, I started my nurse training only to discover that I really couldn't stand the sight of blood. So naturally, that put an end to that profession and I decided to pursue a career in social work instead.
My experience as a social worker and a foster parent
25 years on and I have gained so much experience in a variety of fields including Child Protection, working with adults and young people with disabilities, with victims and perpetrators of domestic violence, and young people that had addictions and self-harmed.
Alongside my role as a social worker, I also fostered children with disabilities for several years, so I understand the demands of being a foster parent.
I have always been motivated by helping others and feel such a deep sense of satisfaction when I have been able to make a difference to people's lives. I'm guessing that's why most people want to foster too – they have a gift to make that difference and that's something to be very proud of.
For the last 10 years, I worked as the Regional Manager and then Registered Manager for By The Bridge, where I gained valuable experience developing the Midlands region.
Joining a leading therapeutic fostering agency
Having joined ISP recently, it is evident that we are a leading therapeutic fostering organisation that is child-focussed, dedicated and provides an outstanding therapeutic service to our families and children.
I've met some amazing people, who give their heart to helping children achieve positive outcomes and enable families to feel contained, supported and valued.
Helping more children across the Midlands reach their full potential
In my new role, I am looking to recruit passionate, resilient, empathic and dedicated families who are committed to offering traumatised children a stable, loving therapeutic foster home that will enable them to reach their full potential and recover from the trauma they have experienced in their lives.
We want foster families who will embrace our therapeutic ethos, be devoted to developing their knowledge and skills through our comprehensive training package, and keep the child at the heart of all they do.
Alongside finding the right families for our children and young people, I will be working with and managing the fostering team in Bromsgrove who offer outstanding support and opportunities to our foster families and children.
Nurturing our intimate family feel
Although we're working hard to deliver our therapeutic services to even more families across the Midlands, I remain focused on ensuring that we maintain that intimate family feel that we know our families and children value.
With incredible passion and enthusiasm, I am excited for what the future holds in the Midlands region. So if you are curious about fostering or want to transfer as an experienced foster family and looking for something special and unique then ISP is for you!
If you'd like to learn more about becoming a foster parent, then please get in touch with our friendly team on 0800 0857 989 - we'd love to hear from you.