"It's a great experience for the whole family"
Four years into their fostering journey with many happy memories, Sam and Matt discuss their experience of fostering children with disabilities so far.
Four years into their fostering journey with many happy memories, Sam and Matt discuss their experience of fostering children with disabilities so far.
Sam and Matt's journey within fostering began in September 2017, after years of discussion. Sam explains; "It was actually my parents who really inspired us to foster children and young people. They have been fostering for a very long time. They cared for children with disabilities when I was younger, so it was something I was always interested in."
She continued; "When myself and Matt started fostering, it was something we had always spoken about, so it was a natural transition for us. Being in a birth family that foster is something my sisters and I really enjoyed. I loved the children; it gave me someone to play with and every day was good fun growing up. I truly think that experience made us the people we are today!"
Sam and Matt are currently caring for two children with disabilities. They have cared for Luke, 14, for just over a year, and James, 9, for three and half years.
Commenting on their personalities, Sam said: "They just love to be on the go and are such smiley boys. They love to get involved in sensory play and being out and about enjoying hands-on activities. They certainly keep us busy!"
A typical day for Sam and Matt as foster parents for children with disabilities is very busy, as Sam explains; "Our routine is normally breakfast, medication, wash and dressing and then everything packed for the day's activities. Dinner is always prepared for the boys, then it is bath time, storytime and bedtime."
The decision to foster children with disabilities was one that was considered carefully by the couple, Sam commented; "As I had grown up with children with disabilities, this was something I was always passionate about. When Matt and I discussed this further, it was something he was also open to, so when we reached our final decision, we just went for it and haven't looked back since!"
To become fully trained, Sam and Matt underwent further foster parent training with ISP, as Sam explains; "We have completed a wide variety of training with ISP which is available each year. For example, we have done health and safety, safeguarding, diversity, first aid and many more over the years. Everything that is put in place for us is so beneficial when caring for the children."
Sam continues; "We receive lots of support from ISP as foster parents. We receive lots of visits from our social workers and the children's social workers and they are always available 24/7 at the end of a phone if we have any issues. The children also have therapists which include speech and language therapists from ISP."
The family are currently looking for respite foster parents who can provide the boys with a caring, safe and happy environment for around 22 nights of the year. Having this care in place will ensure a trusting relationship is built and maintain continuity for the boys when they are not at home.
Sam, aged 25, commented: "Respite foster care is so important to us as a family as it means we are able to take time away from our caring responsibilities to rest. We have our own daughter, so it enables us to have quality time with her too. However, we want to be assured that while we are away, the boys get the best possible care and feel safe and secure.
Sam and Matt are set to get married in 2022, so finding a suitable respite foster parent would mean they could relax a little more on their special wedding day. Sam says, "I can't wait to get married, but I know both myself and Matt wish the boys could be with us. Due to their needs, it just isn't possible, they require around the clock care. We are looking forward to introducing the boys to their new foster respite carers as soon as possible and being a bit less anxious on our big day!"
Sam explains that fostering has changed their lives in many positive ways; "Fostering is a great experience. It keeps us busy; it enables us to give our love and attention to other children and allows us to help them succeed in life. We are just one big happy family, and we accept everyone as they are."
Sam and Matt have one final piece of advice for those interested in fostering; "We would recommend fostering to anyone! As long as you have the time, space and love to give to all children, it's a great experience for the whole family."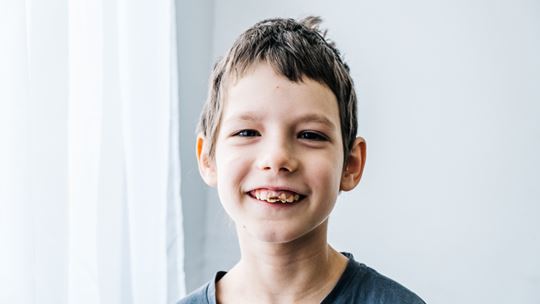 Could you be a respite carer for children with disabilities?
We're looking to find respite foster parents to support Sam, Matt and the children in their care.