Pam and John's Fostering Story
Read Pam and John's extraordinary story about a couple who think they are ordinary.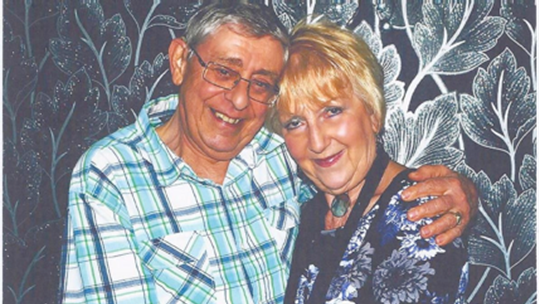 This is an extraordinary story about a couple who think they are ordinary.
Their story together starts in 1988 when they met whilst both working in the Sandy Hotel. John worked there part-time and Pam was the restaurant supervisor. They married in 1990. Both had been married before and had five grown up sons and daughters between them.
A young boy who was a looked after child in foster care, joined Pam's team to gain work experience. After working with Pam for a time, he said he would love her to be his foster mum. It got Pam thinking. After meeting his foster carers, Pam gave more thought to the idea of fostering. She and John had a house that was 'empty of children' and after some time, they began the process and became approved as foster carers with their local authority. They remained there for the next ten years.
Towards the end of this ten years, staff that they had worked with at the local authority, and who they held in high esteem, set up an independent fostering organisation. The high esteem was mutual and when the three boys placed with them had moved on, Pam and John moved to this new set-up.
After fostering for five years with this organisation, John reached a milestone birthday, 65, and with Pam being eight years older, they decided to leave fostering. They were given a lovely send-off, and they went on to plan and enjoy a year of travelling.
However, although it was a well-earned break, it wasn't quite how they thought it would be. By the end of it, they felt emotionally and financially bereft.
Around this time, they were contacted by a foster carer who they had worked with before, who had moved to ISP. They informed Pam and John that several of the families that they knew had also moved to ISP and they urged Pam and John to consider doing the same.
By this time in their fostering lives, they had fostered about 150 young people, both long-term fostering and short term foster care. John tells of how the beds never had time to go cold!
They researched ISP, they made a 'phone call, and shortly afterwards, they received a visit from Mark, Centre Manager at ISP Milton Keynes.
The rest, as they say, is history and they have now been with ISP for over four years. Although they joined as respite only, such is the demand for their skills, they had one young person stay for almost a year, another for nearly two years and they provide regular respite care for two young boys.  It is heart-warming to see the height marks for the children on the door frame, particularly for the boys who come for respite breaks, as they grow so much between visits.
One of the children placed with Pam and John in the early years of fostering visited recently. As they all sat reminiscing Pam said how she wished she knew how they were all getting on. She was asked if she ever went on Facebook and Pam said she did, just to see photos of the family. Their grandchildren are mostly spread about in Devon, Cornwall and Spain etc.
Within days, Pam was inundated with messages from the children they had cared for who had now grown up. She talked to them all individually, loving the ability to make contact again.
As her 78th birthday approached, Pam had a yearning to get as many as possible together again, so on impulse, sent out invitations to a drop-in party at their house. They dug out lots of photos which they put on the walls around the house and then just waited for the day to arrive. Pam confessed to feeling a little anxious as to whether when she opened her door to grown-up people, she would recognise them as her 'children'. She hadn't seen most of them for years.
Well, she did recognise them and it was a resounding emotional success, and the cards and photos of the day are evidence of that. Since that day, most of the grown-up, young people are back in their lives.
John said that no matter how old they are when they visit, they all go straight up to the room that had been their bedroom. They have both enjoyed hearing of the success stories of the children who at one time shared their lives with Pam and John.
It is quite clear what Pam and John have given to the young people but what, they were asked, does fostering give to you?
Without hesitation, Pam said that it gave her a feeling of well-being. To be able to help and support someone and make them happy.
John said, 'I don't know what I'd do if we didn't foster. I'd just sit in this chair and vegetate. It keeps us going. It keeps us young'. 
They both said that they enjoyed all of the aspects of fostering: being part of something special, the team, the training, the lunches etc. Pam said that sometimes over the years she has wondered if they had done enough for each child, but the events of the past few weeks, with her 'children' wanting them to be 'grandparents' to their children, has made her realise what they had given to these families and individuals.
She went on to say that "To be a foster carer, you just need understanding and empathy, be prepared to overlook the difficulties and to give children space. You also have to understand that no matter how difficult the past has been, most children just want to be back with their parents/parent."
Pam and John are a remarkable couple who have never stopped being prepared to share their lives with others and to offer warmth and care when needed. They currently have a young man staying with them who is now in his mid-twenties. He was very much younger when he stayed with them the first time. He now finds himself in a difficult phase of his life and Pam and John are still there for him. At the stage of their life when they should be taking it easy, pleasing themselves, this is what they choose to do.
And, if you are still wondering whether fostering is good for you I think their photo says it all!
If you'd like to learn more about fostering siblings or what is foster care, then please get in touch with our friendly team on 0800 0857 989 - we'd love to hear from you.