"ISP has been so supportive through everything"
Newly approved foster parents, Mike and Kelly, share their fostering journey over the past year.
Mike and Kelly began their fostering journey back in August 2020 after being inspired by their next-door neighbour.
Reflecting on the start of their fostering journey with ISP, Kelly and Mike said: "The inspiration really came from our next-door neighbour who was fostering with ISP at the time and we were going through fertility problems. He told us what a great fostering agency they were so we got in touch. We wanted to help as many children as we could."
The couple's desire to foster was so strong that they decided to move into a bigger house so they could become foster parents. Mike said: "We lived in a two bedroom house at the time and with my daughter stopping quite often, there was no space for another person so we moved into a bigger house. We moved to become foster parents."
Talking about the fostering process, Kelly said: "Even though it was a long process, we've learnt a lot of good stuff through the process and understanding ourselves as well. It's a very thoughtful procedure."
When asked whether the couple had a preference for long-term or respite fostering, they said: "At the beginning we weren't sure. But long term fostering suited our lifestyle better and being able to see a child grow in your care we felt was more rewarding for us than having them on respite or short periods of time. We could see how the young man next door was progressing."
Welcoming their first child through the doors proved to be a challenging experience for the couple, Kelly said: "With our first child, she was meant to stay with us long term but it was cut short because of some complex issues, but now we realise we made an impact with her because she still keeps in touch".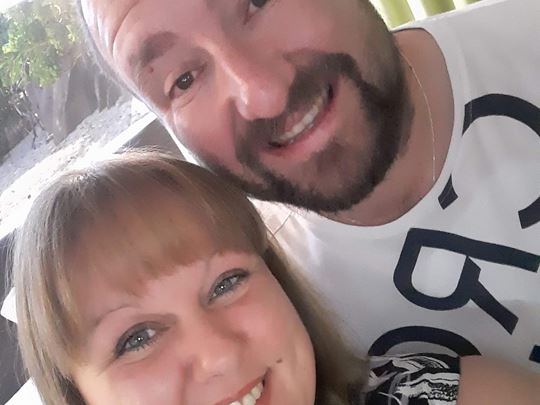 "The first time was quite nerve-wracking to have a child coming into the house that we didn't know. We didn't know how she was going to react. We were quite anxious really and with it being our first time, we didn't know what to expect."
Kelly and Mike's second experience of fostering changed their whole perspective on the experience, Kelly said; "We also did respite for a weekend, a young man and his carer needed a break so he came and stayed with us for the weekend. It was nice just to give him that break. We saw a different side to fostering. He wanted us to get involved in everything, watch football with us, interact with us and do something as simple as having dinner with us."
The couple feel as though the current child in their care has made their fostering journey complete: "The young person we have welcomed is just an absolute dream. He is just lovely. We went to meet him and his local authority treated it like an adoption process. We felt like we knew the young lad so well before we even met him. We were able to speak to carers, speak to the school, social workers and it was just done brilliantly."
"Meeting him for the first time was just like an instant connection. We thought there would be some challenges when we came home but actually, he settled in really, really well. It's not easy at times and he does have his moments. He needed routine and boundaries. We're really firm but fair here. It's worked really, really well with him. He's not very good at working in teams, but even now he's moved his desk at school to go and sit with friends which is a massive step for him. It's just a dream."
"With our young lad, we felt like we knew him anyway. I actually cried when I saw him for the first time."
When asked whether they had seen noticeable changes in the young person in their care, Kelly said: "When he first came and he was challenged by us, he used to find this difficult. But now he listens, thinks about it and we talk about it. He has the odd cry but nothing as major like it used to be. He knows when we've spoken about it, we draw a line under it and we have a cuddle. He knows that the emotions he's feeling are ok, it's just how they're dealt with."
The couple shared their most standout moments in fostering so far, Kelly said: "There's always standout moments with him. He's such a lovely, caring lad. I was asleep on the sofa one night and I heard Mike calling him for his tea and I felt him get the blanket and put it up to my neck to cover me over. It's little things like that."
Mike added: "He has never had a father figure in his life so he asked Kelly if he could call me dad. It was lovely".
"The progress we've seen at school and here every day is a little bit of a miracle because he has been through so much, but in a short space of time, he's progressed so much. We have just been granted permanency for him too which is great."
When asked how fostering with ISP has changed their lives, the couple said: "Fostering has changed our lives drastically. It's like a massive whirlwind but for the better. I feel like we've grown stronger as a couple because we're on the same wavelength as well. We communicate more as well, which is a good thing. It's just such a rewarding thing to do and life is busy but to watch this little lad grow into the little person he's becoming, he's so funny, he's so caring and to watch him become his little happy self is lovely".
"He's a cheeky chappy, he's our cheeky little monkey".
The couple shared their wonderful experience with ISP, Kelly commented: "We cannot fault them. The whole team around us, the whole network is just brilliant. When we pick up the phone there's someone always there. ISP has been so supportive through everything. We cannot thank them enough."
Kelly added: "We would encourage people to foster 100%, it's such a rewarding thing to do. I wouldn't change it for the world."