"It's not a piece of cake, but each step forward is rewarding"
Lucia and Chris started fostering in 2016 when their daughter handed them a leaflet about foster care. They joined ISP in 2018 and say it's the best decision they've ever made.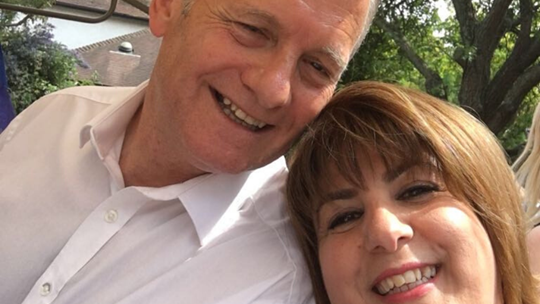 Lucia and Chris explain how they ensure Christmas is the most magical time of the year for their family.  
Lucia and Chris, two parents based in Milton Keynes, started fostering in 2016 when their daughter handed them a leaflet detailing how they could get into foster care. They joined ISP in 2018 and say it's the best decision they've ever made.
To start with, it wasn't easy. To ensure that children will be safe and happy with prospective foster parents, fostering agencies have to perform in-depth checks. Lucia explains; "They check absolutely everything. It can be tough but it's important to remember that they have to ensure that you can give children a safe and supportive home."
"When working with ISP, their checks were a lot more detailed than the previous agency I worked with. However, it was the thoroughness of the checks and initial training process that impressed me and, more than anything, made me feel like I was working with a supportive team that I could trust."
The couple are parents to two of their own children who are both now studying at university. The experience of parenthood gave Lucia and Chris the core skills needed to support them when meeting their first foster children, but overall, they wouldn't say it left them feeling like experts.
"Our own two children are so well-behaved and never gave us any trouble, so it didn't give us the experience to deal with the needs of those coming into our care. For example, one child who came to us aged 13 had been taking illegal substances and going to extreme measures to get them – it's a completely different scenario."
"The best piece of advice we use in situations we've never faced before is to sit down and look at things from their perspective. Consider how they're feeling and what they're thinking before taking any action."
It's that piece of advice that has enabled them to provide so much love and support to the young people coming into their care. Now, the young 13-year-old has completely transformed into a happy and healthy 18-year-old who has successfully completed courses at college, secured a job and is living independently.
"Bit by bit, they started talking to us about what they were feeling, so we were able to support them in overcoming their addictions. It's such a significant moment when they start to see you as somebody they can trust with their worries, feelings and concerns."
With Christmas coming up, Lucia and Chris are in full swing with preparations.
Lucia reveals; "For us, Christmas starts in October. We organise phone calls from Santa for all the children. He'll check in with them every week or so to let them know they're on the 'nice list'. For the children, it's really exciting to hear from Santa and helps them to recognise that they are deserving, as many don't always believe they are."
"We also put an elf in their rooms which starts to get them excited. It's absolutely magical as most of them haven't experienced anything like it. When we've given them presents in the past, their eyes completely light up as they've never received gifts, so it's a truly rewarding time of year for us."
The couple ensures that the focus isn't on the gifts though. "It's never about the presents, even though it is a lovely moment. For us, it's about the magic of the festive period. Our neighbours are also foster carers, so we always get together to give it a family feel."
"The community spirit, the magic and the generosity of Christmas are great for the children as it helps them feel loved, supported and special. Before, most wouldn't have felt any of those things at all."
Christmas has really hammered home the rewarding nature of fostering for Lucia and Chris. But even outside of the festive period, they love every day that they spend with the children in their care.
"It's challenging at first as they see you as the enemy – you're someone new and, in their eyes, just another person who may disappoint them. But they do want to improve, and it's up to you to work with them to achieve that. As soon as you start to see those changes, that's when you realise: you've changed someone's life for the better."
Lucia wants to share this piece of advice with anyone considering fostering or is about to become a foster carer: "Do it with all of your heart. Always do it with passion and care. It's not a piece of cake, but every step is rewarding. You're giving children a new chance, a new opportunity at life."
"They are children who didn't ask to be here. They have a right to be happy and safe, so anyone who is capable should step forward to help."
If you would like to find out more about fostering in Milton Keynes, joining other of passionate foster carers like Lucia and Chris, call our friendly team on 0800 0857 989 or enquire online today.