Kent Couple Fostered 50+ Children Over 20 Years
Having fostered 50+ children over the last 20 years, there isn't much that Wendy & Lawrence don't know about fostering.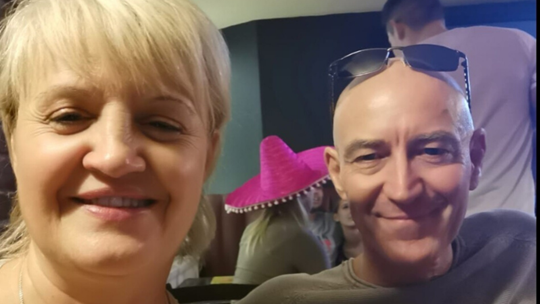 Having fostered 50+ children over the last 20 years, there isn't much that Wendy & Lawrence don't know about fostering…
Wendy Hutton and her husband Lawrence have been fostering for nearly 20 years and over that time, they have fostered in excess of 50 children. When they made the decision and took the leap, Wendy told us she actually found the process of becoming a foster carer a therapeutic one:
'The process itself was initially quite long but I think that's been improved. I found that it was very cathartic - you find out a lot about yourself and you're able to reflect on your life and see how it's impacted you. It allows you to address any issues that you may have.'
When they were accepted and first started fostering with ISP Rainham, Lawrence had two young girls who were 8 & 11. They made the decision that it would be better for their family to foster older girls, as Wendy explains:
'Fostering older girls seemed like the safest thing to do and you obviously have to think about the welfare of your own family. At the time, it was a bit of a niche area that not many people wanted to do because of a fear of allegations of inappropriate behaviour. It's different now because the standards have been raised - there are better checks and better information is being insisted on, in fact, I think it's better now than it has ever been.
A lot of the young women we have fostered have come from backgrounds where they have had an experience of sexual assault of some nature, so we always ensure we keep a respectful boundary.'
Wendy and Lawrence decided to become foster carers because Wendy's parents had always fostered. In fact, their first-ever placement was a girl who had also been fostered by her parents, so Wendy felt like it was a good transition, both for the foster child and for her as she began her fostering career.
Wendy quickly realised that her heart was in helping vulnerable young women, so for the last 13 years she has specialised in that area, however, over the years they have fostered children from the ages of 2 up to 17 and they still have contact with most of them.
Wendy told us:
'I feel very knowledgeable and proud of my input. I think over the years, I've done so much learning and now other foster carers and parents often ask for my opinion on how to handle situations.
I still have contact with the majority of the children and I'm now a foster grandparent to two of them. I was also asked to be their birthing partner, which was quite incredible.
I don't have my own children, so it was an absolute honour and the love I've received from the foster children and my foster grandchildren has been phenomenal.
Seeing the children go on to have their own families and to know that you've had some input in changing their blueprint is an amazing feeling. It's incredible when they return to ask for my help and advice; they don't have to do that.'
Having fostered so many children over the last two decades, Wendy and Lawrence admit that it hasn't always been easy.
'One of the most challenging things I've had to do was to say goodbye to two very small children who were 2 & 3 years old. They were with us for 16 months before they went on to be adopted and it broke my heart, I didn't want to let them go. It was tremendously difficult.
As far as teenagers go, their challenging behaviour can be really hard to witness and often all I can do is to just be there for them and help them through it. You have to love them when they feel at their most unlovable.'
Even though Wendy and Lawrence are very experienced foster carers, they're very aware that outside support is vital. Wendy's parents fostered into their 70's and to this day, they still provide respite support to Wendy and Lawrence when they need it. Wendy also told us that ISP has been a great support over the years:
'They've been very, very supportive and amazing over the years. They helped me after the 2 and 3-year-olds left and I've always felt very supported – they were there to talk me through it whenever I needed it, in fact, one of the things I got from that experience was empathy and understanding for the parents of the foster children and what some of them have to go through.'
As such an experienced foster carer, Wendy has this advice for anyone who's thinking of going down the same path:
'Keep an open mind and be aware that every single child is different. When they come into your home, allow them an opportunity to settle and observe your ways rather than bombard them with your rules. Understand how difficult it is to come and live with a family who they don't know and envisage how you would feel if you or one of your children had to go and live with a stranger - how would you want to be treated? Give them the same love and regard that you would like for your children, should the worst happen. You have to see the child and not the behaviour.'
If you'd like to learn more about fostering siblings or what is foster care, then please get in touch with our friendly team on 0800 0857 989 - we'd love to hear from you.