"There are so many rewarding parts to my job"
Eileen shares how becoming a foster carer has created a secure family for her and her foster children.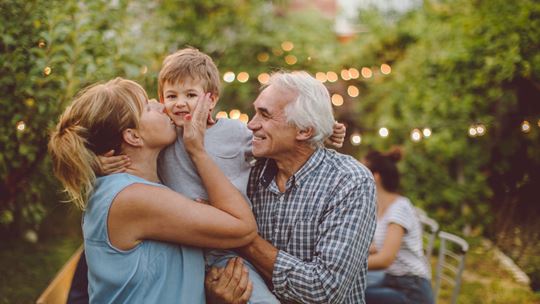 "Our children have flourished and thrived"

Eileen shares how becoming a foster carer has created a secure family for her and her foster children.
When Eileen and Michael decided to become foster carers over 25 years ago, they thought they were up for a huge challenge - now the couple, who have seen over 15 children go on to live the lives they've always dreamt of, would not turn back the clocks.
Talking about the decision to become foster carers, Eileen, explained: "Almost 30 years ago, Michael and I were watching a programme on BBC 1 geared towards fostering. It led us to believe that we could do what these people were doing – changing children's lives for the better. We only had one daughter who had grown up so we believed it was possible. The programme inspired us to find out more."
Eileen and Michael made their first steps and attended a coffee morning at ISP Sussex. They undertook the necessary training and had access to all the resources they needed to complete the process. "We truly believe the placements of our children would not have been possible without the continued help and support of ISP."
Having been around foster children for many years, Eileen and Michael's daughter could always see the positive impact fostering can have on children's lives. So much so, that she and her husband foster full time.
The couple currently care for a 13-year-old boy. Eileen said: "Like all children, every single child we've cared for has had their challenges, but by creating a positive environment for them they have all flourished and thrived."
One of their children, who they cared for from just 21 months old, went on to be successfully adopted. She will be 30 next month and is now a fantastic mum to her six-year-old daughter. "We couldn't be more proud of her," Eileen commented.
Since being registered as foster carers, Eileen has given up her job as a Leader for the Girl Guides movement.  Eileen comes with over 50 years of experience in this sector, but becoming a foster carer has had a positive impact on their day-to-day lives.
"We always have to consider the best interest of our children, which means putting them first – but we love it and wouldn't change that for the world.
"We have had a huge amount of support from the ISP Sussex team, throughout our fostering experience, from training and support to regular visits, they are always there when we need them – we are their biggest fans."
If you'd like to learn more about the role of a foster carer or long term foster care, then please get in touch with our friendly team - we'd love to hear from you.