Caroline's Story as a Foster Parent
Caroline started her journey as a foster parent after her three adopted children reached their teens.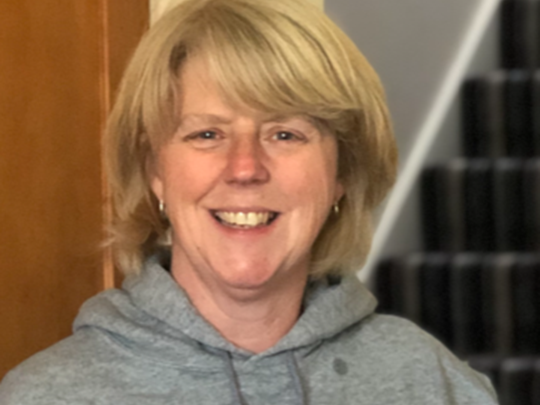 "My three days with the child was a test of courage, and I loved every minute of it."
Caroline shares her experiences of both respite and long-term foster care. 
Caroline, based in Rainham, Kent, started her journey as a foster parent after her three adopted children reached their teens. In 2015, she started the approval process with locally-based independent fostering agency, ISP. After going through the adoption process that many times, Caroline found the experience to be positive and not overly intrusive and enjoyed the different training sessions.
Once approved, she was eager to welcome a child into her home, and the couple of weeks she waited felt like a lifetime. When the phone finally rang, Caroline was thrilled to be offered her first respite placement: a 9-year-old boy.
"I was absolutely delighted and excited by the little lad's imminent arrival. In my mind, I was picturing a frail and vulnerable looking little waif. However, that wasn't the case at all! He was a big traveller lad who wanted to go to work on a building site with my husband Chris and didn't mince his words when I served him cabbage with Sunday lunch – something which he hated.
"I took him to a castle and for a woodland walk before we visited my parents – they looked at him and me with fixed grins on their faces which spoke volumes. The fact that he 'stole' a chocolate bar from the kitchen didn't help things either!"
Caroline's experience with her first placement has stayed with her ever since: "I quickly learned that the boy simply thrived on being given time. My three days with the young child was a test of courage, and I thoroughly enjoyed every minute of it. When he left me to go back to his long-term foster parents, I kept a little bit of him in my heart and never forgot him.
"2 years later, I bumped into him at a fun day hosted by ISP, and I was chuffed that he'd remembered our time together and was thrilled how he beamed when he saw me."
Following their first experience, they continued to welcome more children for respite placements, providing short-term care so other foster parents could have a break. During those short-term placements, Caroline did everything she could to make them feel comfortable and welcomed.
Caroline explains: "With any new placement, I always let them choose what we have for tea on their first night, and I try to gain this information before they move in if possible. I also get balloons in the bedroom for any longer-term placement, whatever their age. If it's a youngster, it'll be themed in something they like, and if it's an older child, it'll be a simple 'welcome' balloon with a bar of chocolate tied to the weight!"
The first few children Caroline looked after changed her mind about a few things, including the age of the children she'd most like to foster: "Initially, I was only really looking for young children to be placed with us as our own family were aged 11, 13 and 15 at the time and I thought a younger child would be the only fit for us.
"However, time has taught me that was not necessarily the case and, strangely, the age aspect is the part of my fostering journey that has changed the most. I personally get so much from fostering teenagers and actually find them, for the most part, very rewarding."
Then, in January 2016, they received a referral for a 10-year-old boy looking for a long-term placement. After meetings with the Local Authority Support Worker and the ISP team, they were ready for the boy to move in.
"He seemed to fit in relatively quickly and easily with our family. I remember having one or two challenges in the early days where he would sulk or become extremely quiet, but this was usually because he was hungry, thirsty or afraid to ask for something.
"He also struggled, and still does at times, to decide on something as simple as an ice cream flavour as he had not been allowed an opinion when he lived at home! This is something that we are continually working on.
"In the past, the boy would suffer from anxiety headaches and stomach aches, mainly around contact times. However, this has improved over time, and with contact being less frequent, this has helped him too.
"Four and a half years on, he is well and truly settled and has found himself a secure place within our family."
If you'd like to learn more about becoming and foster parent and the therapeutic services we provide to children, enquire online today or speak to our team on 0800 0857989.