A Young Person's Experience of Foster Care
Maria was 16 years old when she was placed with her ISP foster carers. Now 18, Maria continues to live with her carers as part of a 'Staying Put' arrangement.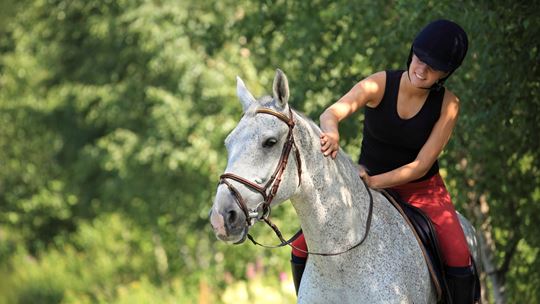 Maria was 16 years old when she was placed with her ISP foster carers. Now 18, Maria continues to live with her carers as part of a 'Staying Put' arrangement, which helps to prepare her for adulthood and independent living.
We caught up with Maria to find out about her experience being part of the ISP family and the qualities she feels are most important to make an exceptional foster parent.
What was it like coming into foster care?
I remember the first time I was placed into care; I was unsure, anxious and upset. It was a new home, I didn't know who these people were and I had so many questions. I was also worried about my father and sister because I'd left them behind.
The foster carers welcomed me into their home; they showed me to my new bedroom, helped me unpack and introduced me to some of their family. It was a positive first impression that helped create the foundations of my relationship with them.
What's your experience of foster care been like?
Being in foster care has been a positive experience.I feel part of the family and my carers have always been there for me. They've supported me in my education, helped develop my social presentation skills and have given me the confidence to succeed.
Before coming into care, I was only accessing education for 3 hours per day. My foster carers worked with the school to put a plan in place so that I had an opportunity to catch up with my peers. This included receiving support from the Education Advisory Teacher, who taught me in school and helped me achieve my GCSE's and continued to help me once I'd enrolled in college.
I also accessed weekly therapy sessions through ISP Fostering and continue to receive this support today. I would say this was an invaluable intervention.
My carers have two other children in placement and they're like my family. We get on each other's nerves one day and best friends the next. It's all I've ever wanted - a 'normal family' - and I enjoy being part of it.
I'm currently doing an apprenticeship working with animals and love it. I've also enrolled in yoga classes and have made a number of friends. I am more social that I used to be; I remember locking myself in the bedroom and not wanting to mix with other people. Now, I am always out and about!
What's it like being part of ISP?
Being a foster child with ISP is like being part of a wider family. I enjoyed being able to meet other children who had experienced similar challenges in life, through the many events that are available for foster children, such as Christmas parties, picnics, days out and many more fun days.
What does it take to be a foster carer?
I would say a crucial skill is patience. My behaviour could be challenging at times and my carers could have given up on me quite easily, but they stuck with me. Foster carers cannot give up on a child after a couple of months; they have to stick with it and help the child get through to the other side, not reject them.
They also need to show kindness and be somebody to talk to.
Could you make a life-changing difference?
If you believe you could make a difference to a young person like Maria, then get in touch today - simply complete our online form or call us on: 0800 0857 989.
Please note, the young person's name has been changed to keep their identity confidential.