Is it time to switch to an independent fostering agency?
If you're fostering through your local authority but aren't getting the support and recognition you deserve, you might want to consider transferring to an independent fostering agency.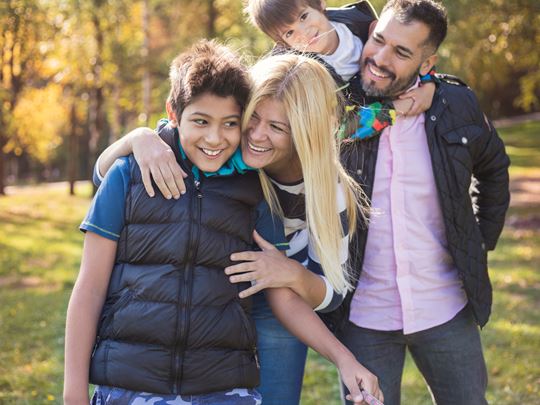 Switching from your local authority to an independent foster agency
We know that deciding to leave your current fostering service provider isn't a decision you'll take likely.
There are many things to think about, such as if you have a child in your care and whether a change would be disruptive to them, or perhaps you're concerned about what support is on offer elsewhere. You could even feel a sense of loyalty to your local authority (LA), given that you've been caring for children in your local community.
However, you want to make sure that you're getting what you need and more to positively transform a child's life – and also progress in your fostering career. This means considering both sides of the coin and exploring the benefits of joining an independent fostering agency (IFA).
5 reasons to transfer to an independent foster care agency
1) Enhanced level of support and training
One of the main differences between fostering with your local authority and fostering with independent fostering agencies, especially ISP, is the level of support you receive. Fostering is just one of many focus areas for local authorities, however an IFA's sole purpose is to recruit, train and support foster parents to help children in care. This means we've got more time and resource to offer an enhanced level of support and extensive training programmes, so foster parents can continue to develop their skills and grow professionally.
At ISP, all of our foster parents have access to in-house therapists, educational experts, fostering advisors and dedicated social workers, as well as a 24/7 support line with our out-of-hours social work team. Unlike other IFAs, our multi-disciplinary team of staff means our supervising social workers (SSWs) can concentrate purely on supporting families, which is how it should be.
We are also extremely proud to offer our first-class Therapeutic Pathway Training. It's a 4–5-year training course that continuously develops your therapeutic fostering skills. It has been designed by our Head of Therapy, Dr Suzannah Hill, in consultation with foster parents, staff and our young people. We want our foster parents to be the best at what they do, which in turn means our young people get the best care. Here's an overview of our training programme:
Level 1 – covering the essential therapeutic skills you'll need day-to-day as a foster parent
Level 2 – Learning advanced knowledge and strategies around key models and theories
Level 3 – applying and integrating everything you've learnt with practical work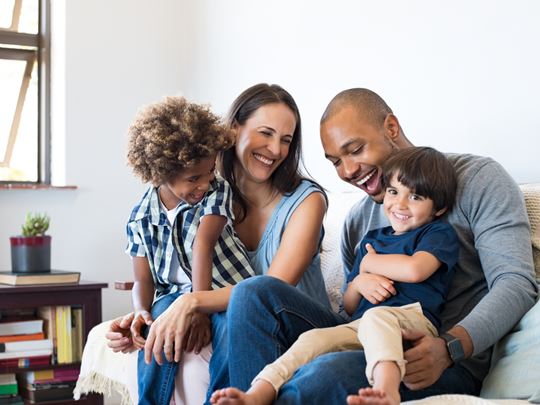 2) Higher fostering allowances and rewards
Money is never the main motive to foster, but we understand that finances play a big role. After all, raising a healthy, happy child can be expensive. However, IFAs are generally able to offer a much bigger fostering allowance than LAs, which also includes a professional fee to the foster parent. The amount you receive will differ from agency to agency, and it's based on a number of factors such as the child's age, your location and the type of placement.
At ISP, we find homes for young people who have experienced trauma in their early lives or have complex needs. They often have emotional challenges to overcome, and our foster parents are specially trained to help them heal. That's why we offer an extremely generous fostering allowance, because to us, our foster parents are fellow professionals.
When transferring, we will match your fee at the very least, but more often than not, we can beat it. Most of your foster allowance is tax-free, too. Alongside this, you'd get allowances for holidays, summer activities and school uniforms, 22 nights of paid respite a year and other perks and benefits to make sure the child in your care never goes without.
3) Helping the most vulnerable of children and young people
Typically speaking, the children placed with LA foster parents are young and don't require as much specialist care. This leaves older children and teenagers with traumatic, violent or neglectful pasts without the security of a loving home – which is what they need to grow into healthy, happy young adults. That's where private fostering agencies like ISP come in.
Due to the extensive training and support, we're able to offer foster parents, we can match these children with a suitable home that can meet their needs. They need a foster family that understands their trauma, can see past their behaviour by fostering therapeutically, and help them work towards making positive changes. When you foster children who've had such difficult starts and help them through the other side, it's an incredible feeling to know you've made such a difference.
4) Regional and national fostering opportunities
Unlike local authorities, IFAs cover multiple regions, giving you the chance to help vulnerable children from across the UK. It also means you're likely to get more referrals if you switch to an IFA. As you only receive an allowance when a child is in your care, you'll want to ensure the agency you choose to go with receives regular referrals so you can be matched with children who need a short-term foster home on a regular basis, or the opportunity to do long-term fostering. This means a child in need will always be able to call your spare bedroom their own.
5) Career development
The more training you have access to, the more skills you can develop, opening you up to foster children with a wider variety of needs. You could even choose to specialise in a certain type of fostering with an IFA, such as caring for children with autism or fostering teenagers.
At ISP, we treat all of our foster parents as experts in their field, because that's exactly what they are, and we want to help them excel in their profession. Every child that comes through our door has a unique set of circumstances, so it's vital our foster parents are equipped with the knowledge and tools to support them. That's why we also provide the chance to study for professional qualifications, such as NVQ3 or a QCF Level 3 in Health and Social Care.
If you've got any questions about the work we do at ISP and want to know more about transferring to us, please get in touch below.