Promoting the Mental Health of Looked After Children
We have been promoting the mental health looked after children by hosting a number of events and support groups for foster parents across the region.
This week, we've been shining a spotlight on children's mental health by hosting a number of events and support groups for foster parents across the region.
With one in eight young people being affected by mental health problems, this year, we are reducing the stigma around mental health, by making it easier for children to be open about their thoughts and emotions.
Children's Mental Health Week, which is organised by children's mental health charity, Place2Be, runs from 3-9 February and takes the theme of 'Find your brave', focusing on building confidence and self-esteem in children.
As a therapeutic fostering agency, we've been facilitating sessions on the importance of children's mental health at foster parent discussion groups this week. Foster parents have been asked to identify any experiences of poor mental health, so they can learn from each other's experiences and create useful resources to support foster parents and children in the future.
Our Rainham team have also been busy rolling out their new 'Toolbox' workshops, which supports foster carers in understanding the fundamental basics of how children's trauma presents and manifests, and expand on ways in which they can support those in their care.
As part of an ongoing program, the second of the first two workshops will be delivered within the carer discussion group during Children's Mental Health Week.
In support of the national campaign, we also shared expert information around nurturing children's mental health to help other parents and foster parents whose children may be struggling.
Alison Capp, Registered Manager for ISP in Whitstable, commented: "For us, the emotional wellbeing of a child is just as important as their physical health. We want all the children and young people that we care for to develop resilience to cope with whatever life throws at them and grow into well-rounded, healthy adults.
"It can be very daunting for children to speak out about how they're feeling and we want to help all children, not just children in our care, to take the first step to combat the problems they are facing.

"With our foster parent discussion groups, we aim to educate foster parents on how they can help and support children overcome mental and physical challenges."
If you'd like to learn more about what it's like fostering with ISP, then speak to our friendly team today; simply, complete the online enquiry form and we'll be in touch with you very soon.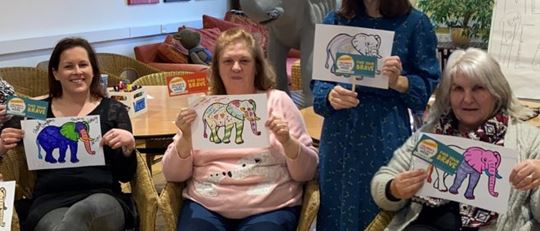 The Right Style Of Foster Care For You